Fitness Apparel c/o Pure Barre Metairie (Thanks so much to Jenn Bodin!)
Good Morning readers, tomorrow morning I leave for New York Fashion Week! So excited! Here is some of what I've been doing to help me prepare and feel confident in my outfits during fashion week and why I think you should try Pure Barre too!
10 Reasons To Try Pure Barre
1) "Pure Barre Workouts incorporate small isometric exercieses at the ballet barre to burn fat, lift your seat, taper your waistline and tone your thighs, abs and arms." -Pure Barre IP, LLC
2) You'll see results within the first two weeks of class!
3) Pure Barre is for women of all ages. Even though the classes are challenging, the exercises do not include quick or large movements, which can harm your joints. This is good news for you pregnant ladies because you can continue to take classes all throughout your entire pregnancy.
4) "PB the workout is considered the most athletic, effective and motivating of the barre techniques." -Pure Barre IP, LLC
5) "PB strengthens the musicales and then lengthens them right back out to create a long, lean look rather than bulk and mass." -Pure Barre IP, LLC
6) The Pure Barre choreography/routine constantly changes to keep the routine fresh and you'll never take the same exact class two days in a row!
7) You don't have to wear shoes and you get to wear comfortable socks and leggings!
8) You literally feel the burn while you're doing the exercises. It's kind of like when you use a really good face wash that makes your face tingle so you know it's really working. PB gives you a similar feeling except you feel the tingling (burning) in your muscles so you know you're body is really engaged in the workout.
9) I started PB to tone up some before New York Fashion Week and I absolutely saw/felt results after the first two weeks of class. My muscles look and feel more defined.
10) You will feel better about yourself and overall more confident. I'm not going to lie… sometimes during the 90 second plank I just want to fall over and die, but once I complete the 55 minute class I feel so empowered and proud of myself. Life is better at the Barre!
Sign up for your first class here!– purebarre.com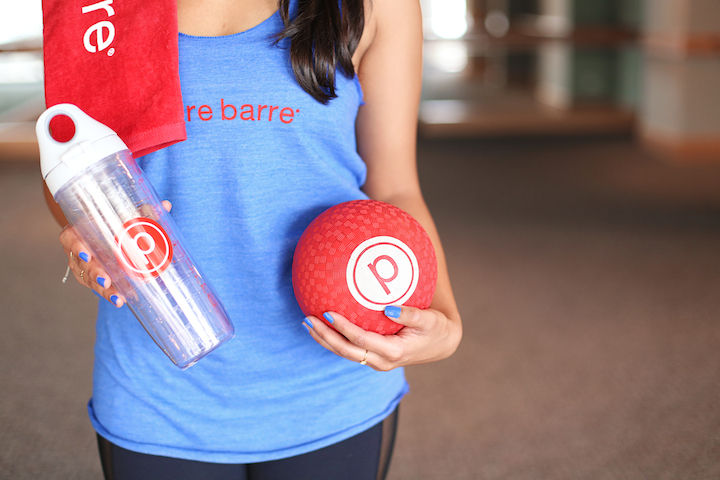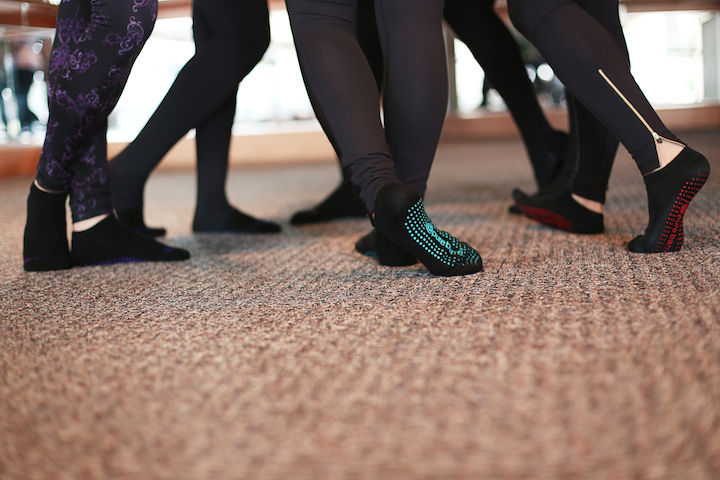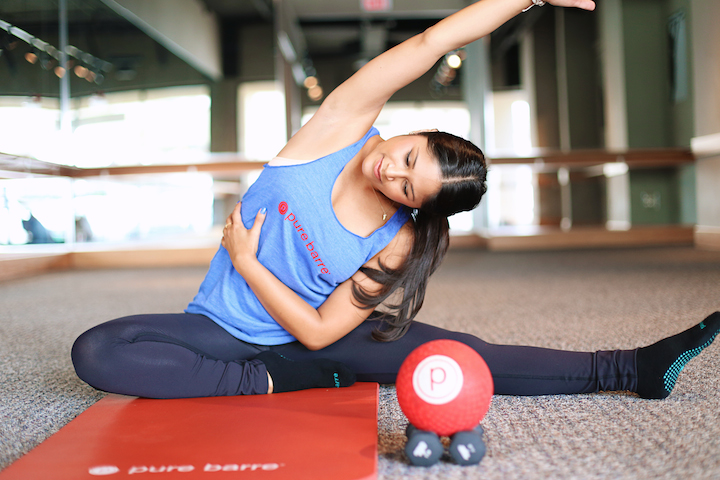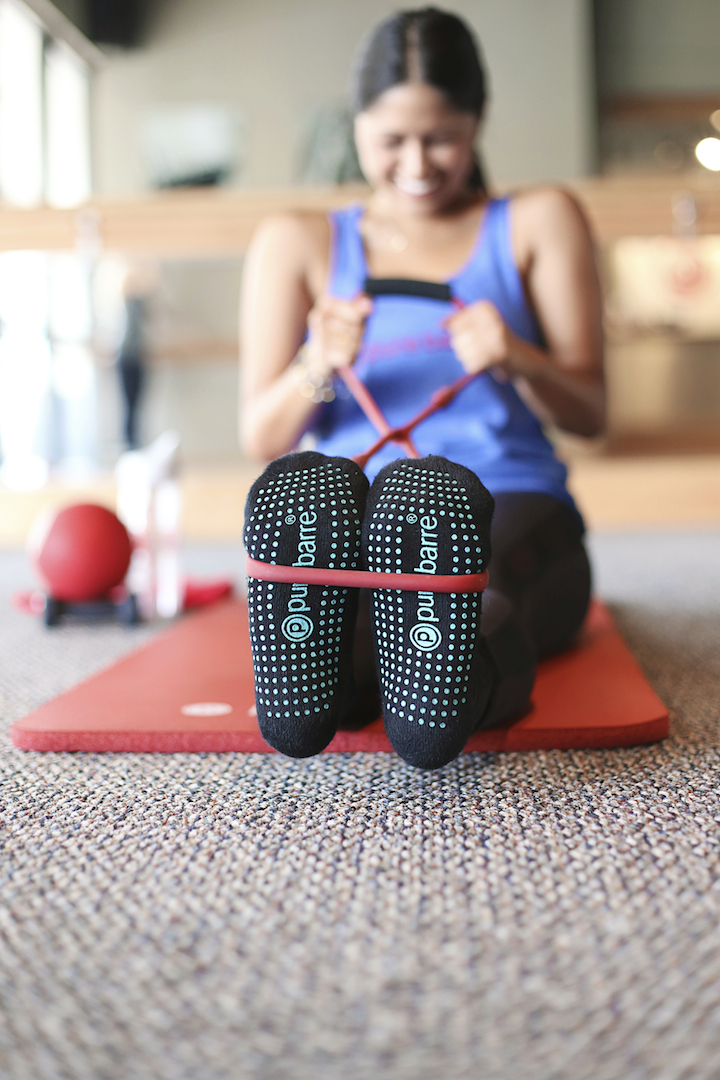 The plank and warm-up includes 90 seconds of firing up your abs and building core strength.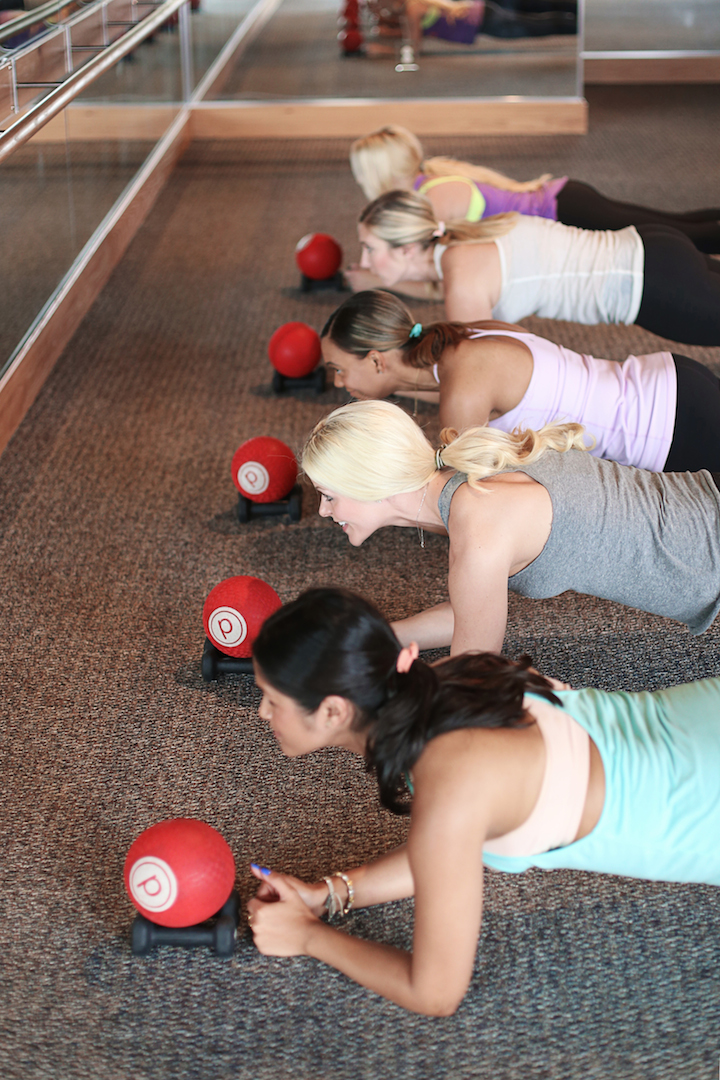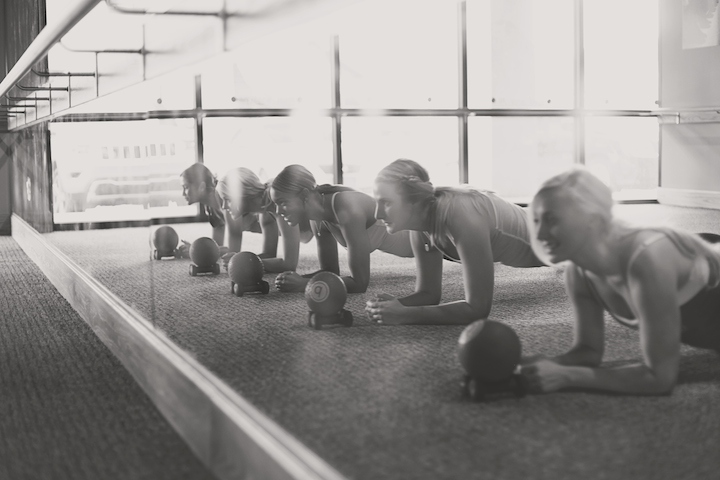 The chair position creates long, lean, toned and thin thighs.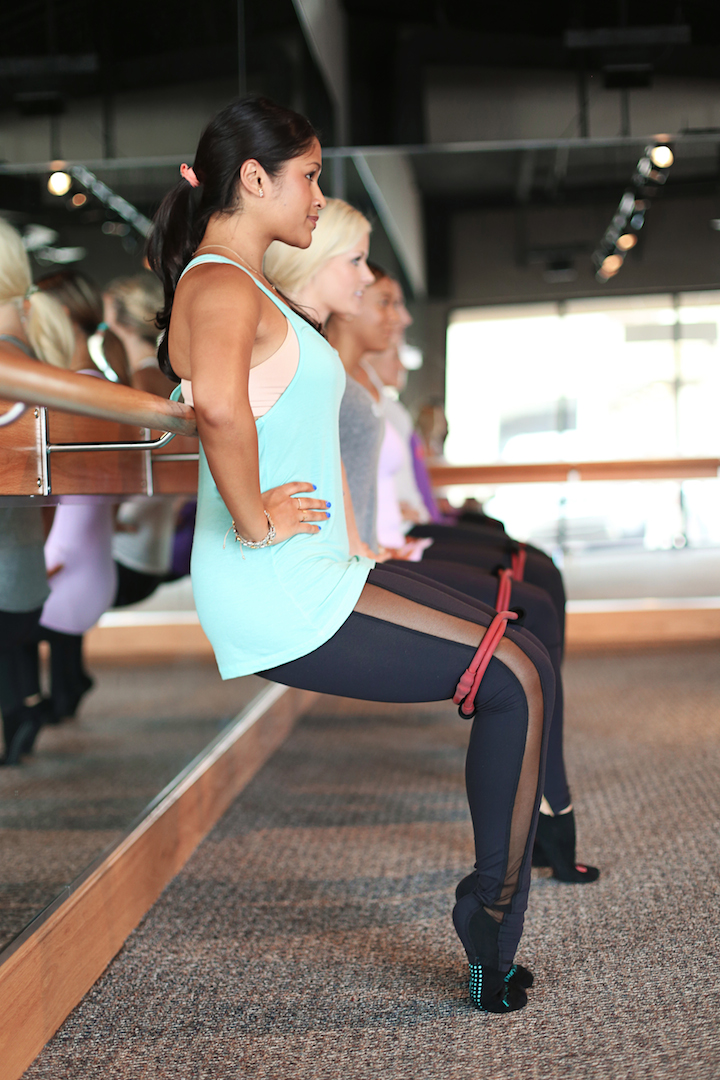 The pretzel position is for working on that muffin top area, slimming in the upper seat and losing inches in those hard to get places.
In the below move, we are working on thighs again. The higher the heels the thinner the thighs! Velcro tube creates extra core work off the barre so the full body is engaged.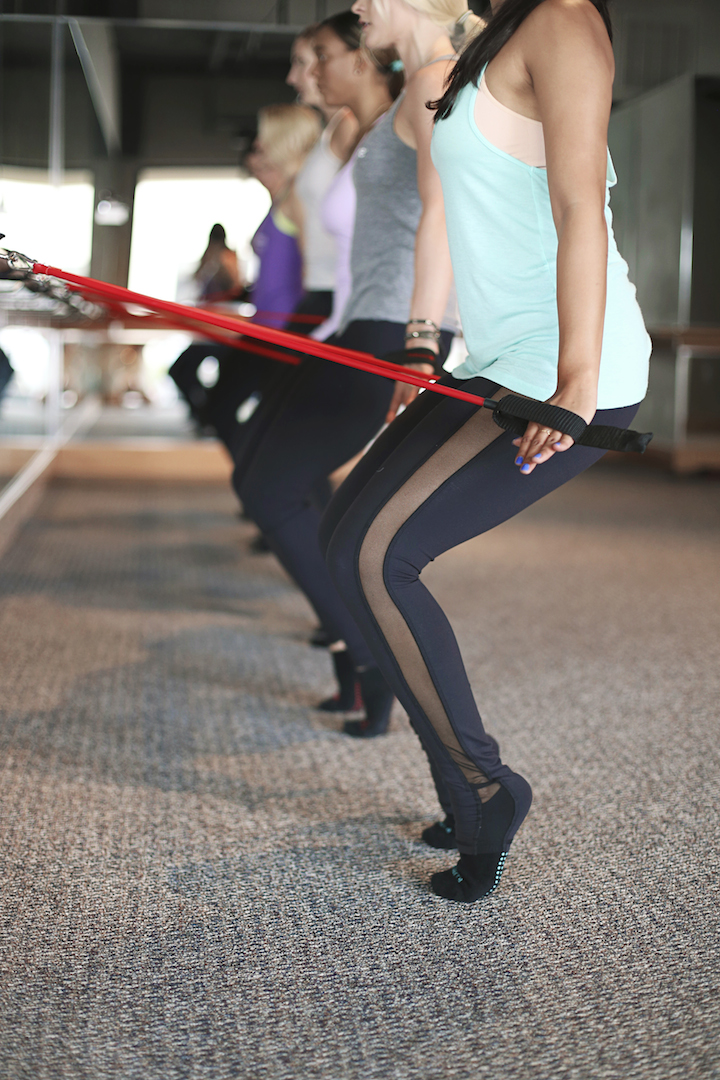 Below, we're working on creating that "pure barre ledge" by lifting the seat up off the thigh  and working in the crease of the seat.
Here we're all about the lower, middle and side abs which is why we're sitting in the deep "c curve" position on the wall. Those are the muscles that pull in the abs creating flat abs in record time!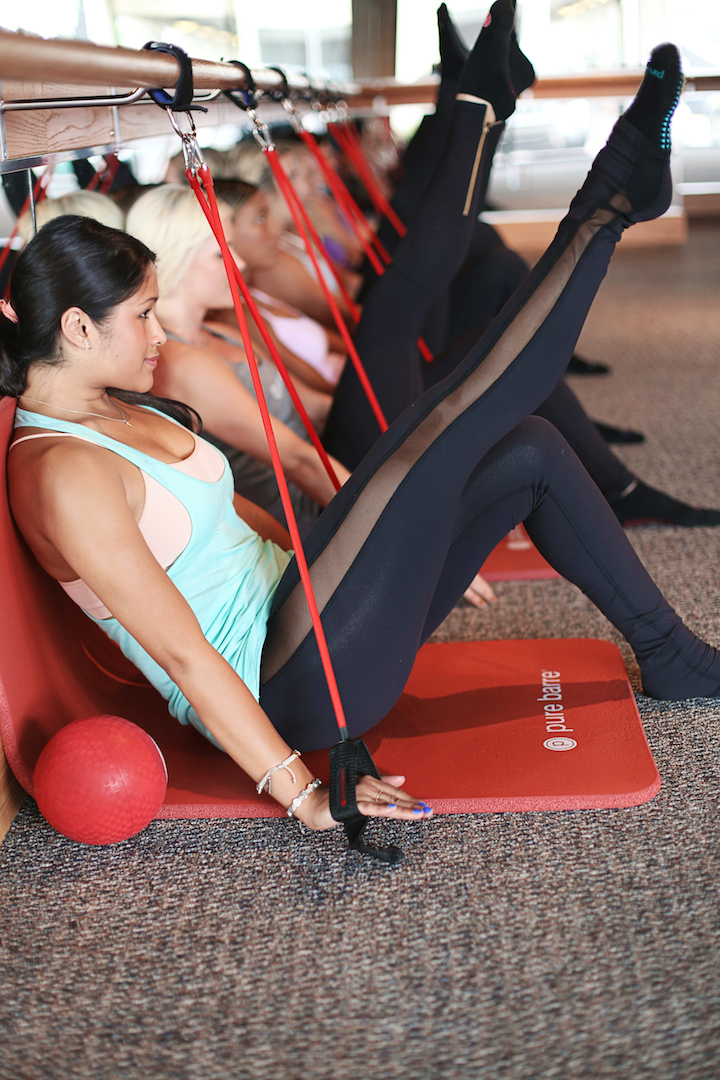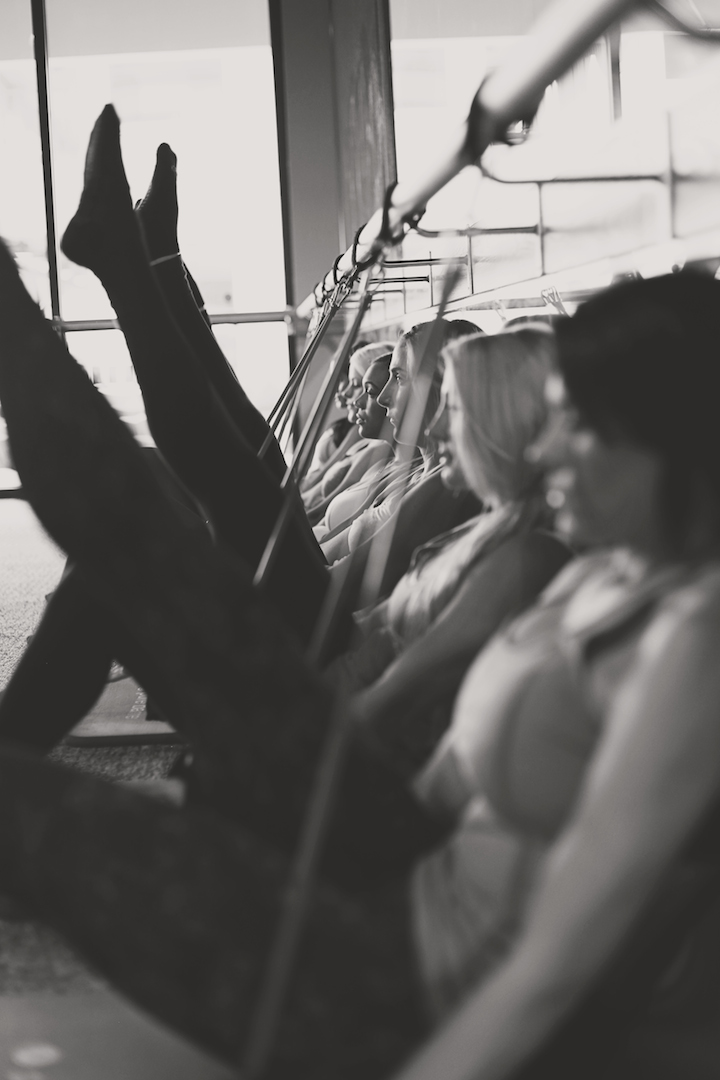 This move works the thighs and the outside of your seat.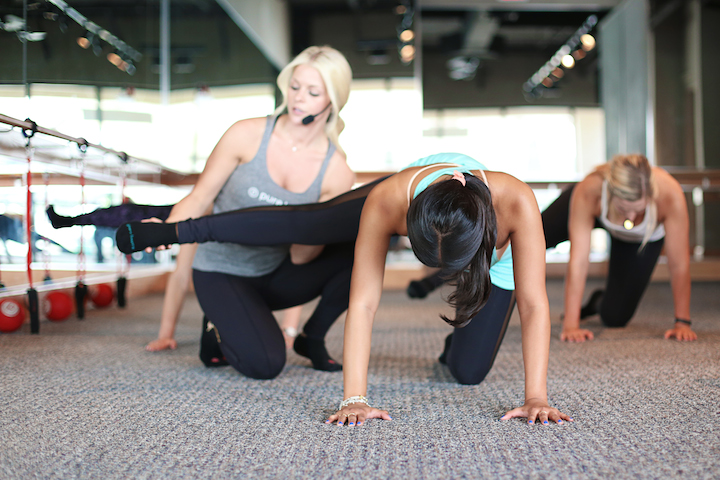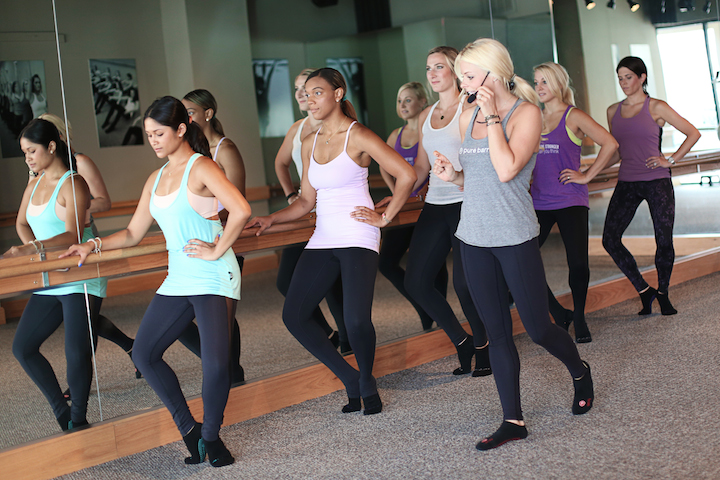 What we're doing below is called knee dancing!! Again creating thin thighs. Huge calorie burner and man does it burn!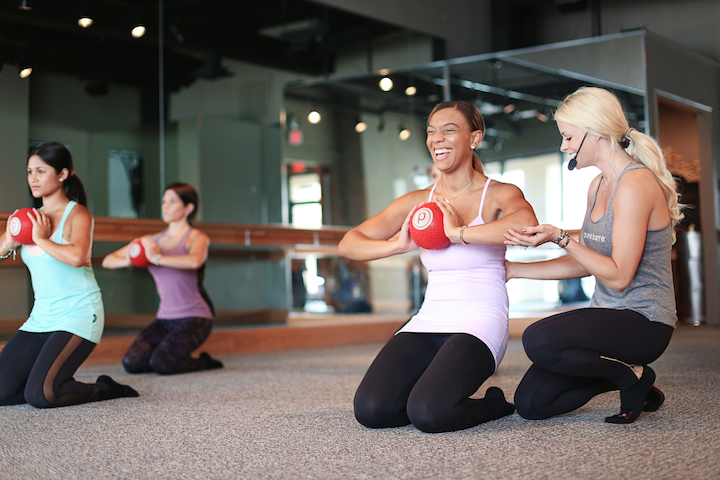 The side arm plank works the abs and core.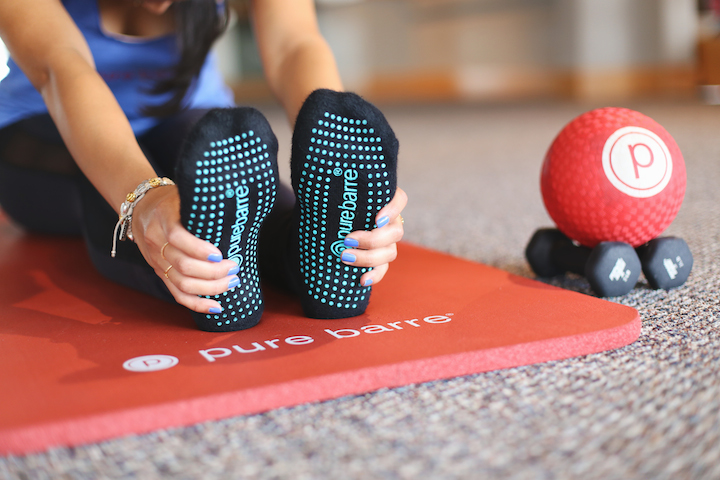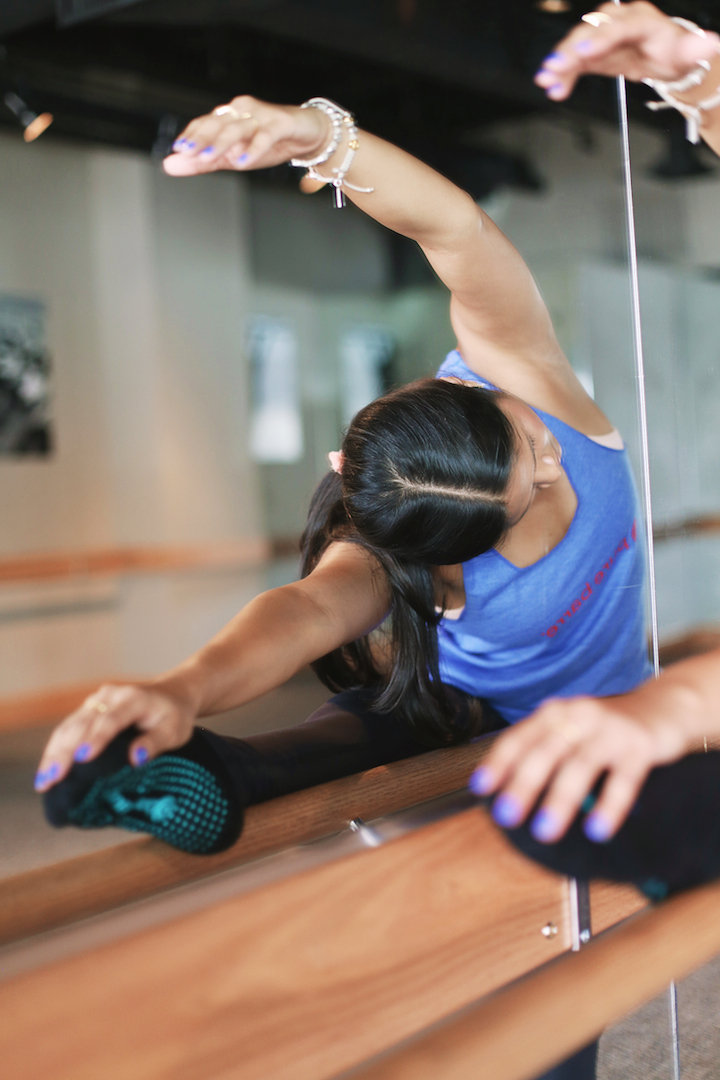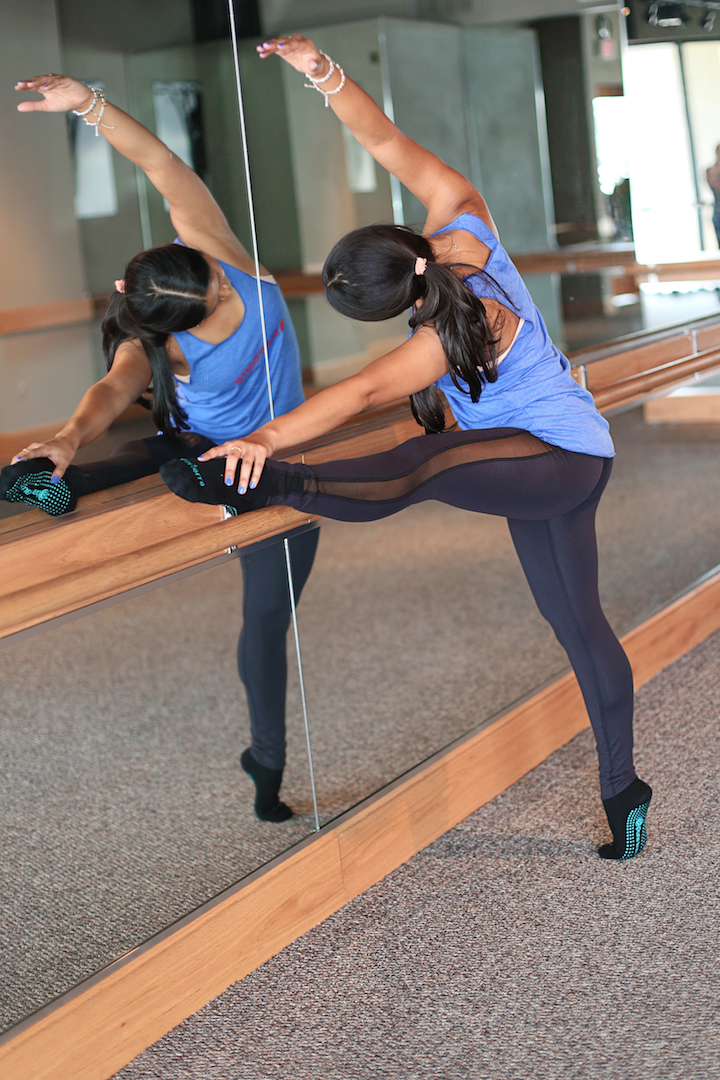 Thank you so much to the New Orleans and Metairie PB owner, Jenn Bodin and the Mandeville, LA owner, Hope Clay for the amazing opportunity and experience at Pure Barre. Also, a big thank you to the instructors and clients who participated in this post: Sarah Tennyson (manager & product supervisor), Erin Martin (instructor), Emily Cheramie (client).
Keep your eye out for Jenn Bodin's new blog launching this week, Health Hard! Follow along with her on Instagram at @Health_Hard!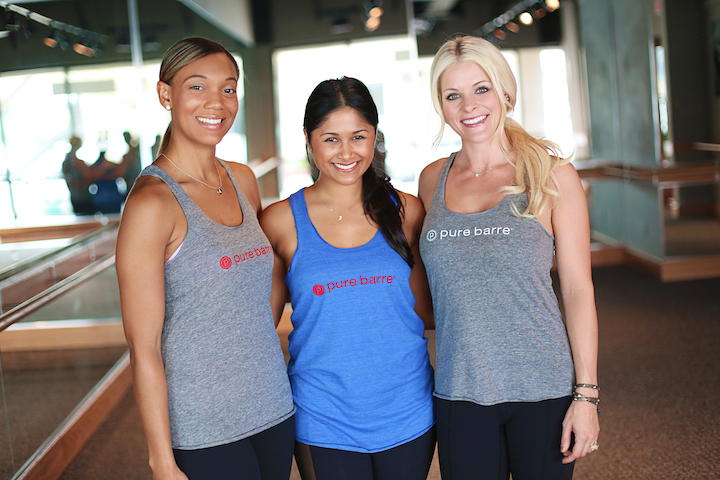 Photos by: Kaela Rodehorst Photography
One more huge thank you to my friend Abbey Brandon of District Dress Up for inspiring me to give Pure Barre a whirl. You can view her Pure Barre review here–>  My Fitness/Exercise Routine with Pure Barre DC
For more first-timer tips, check out 10 Tips for Your First Pure Barre Class with My Life Well Loved!