Hey everyone, I know I've been mentioning this a lot lately, but I cannot get over this Spring weather! This beautiful "true spring" weather is so rare for us here in Louisiana. We usually go straight from winter to intense summer heat and completely skip the perfect in between temperatures! So I've been finding every excuse to work outside, dine outside and of course drink outside. I highly suggest you do the same and to help you maximize your spring, I've teamed up with Barrington Gifts to give you 10 Fun & Affordable Spring Activities for you to cross off your list!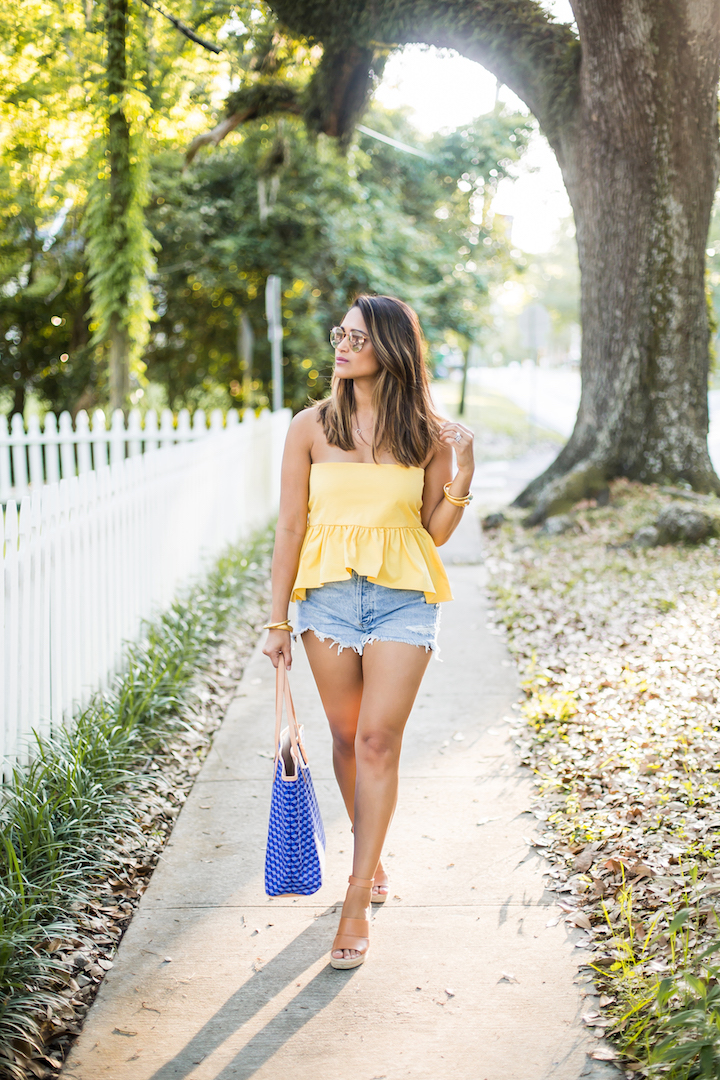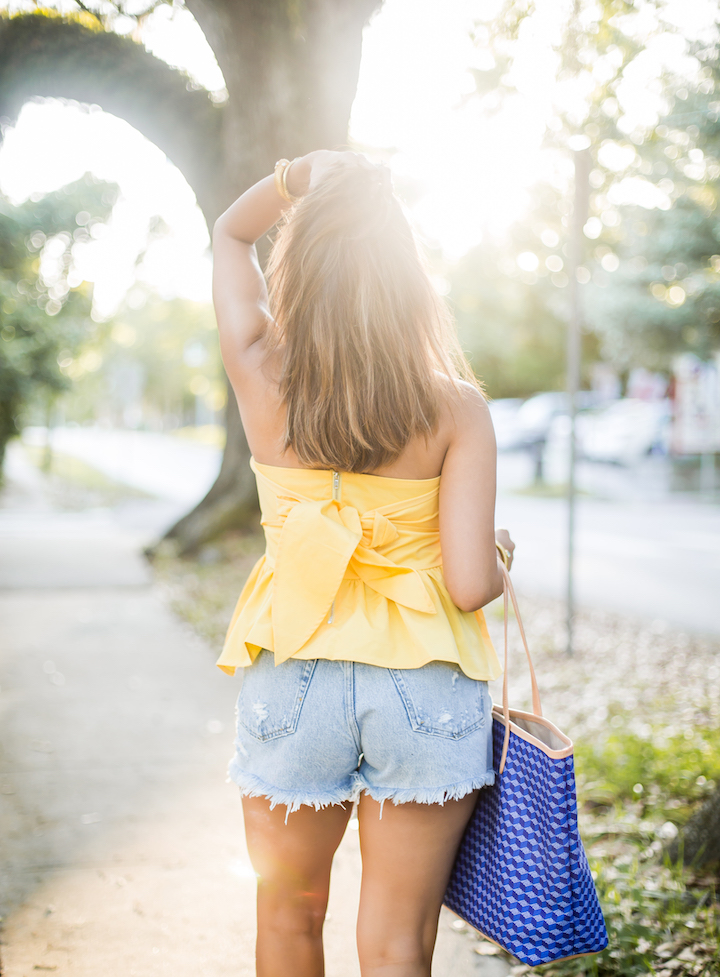 1) Plan an outdoor wine tasting with your friends!
2) Have a picnic at park or even in your own backyard! Picking up Chick-Fil-A in  the drive-thru and eating it outside when you get home counts too! LOL
3) Work on landscaping your yard or plant a garden! I definitely don't have a green thumb, but I plan to enjoy watching Blake work hard on the yard while I sit there and sip something refreshing!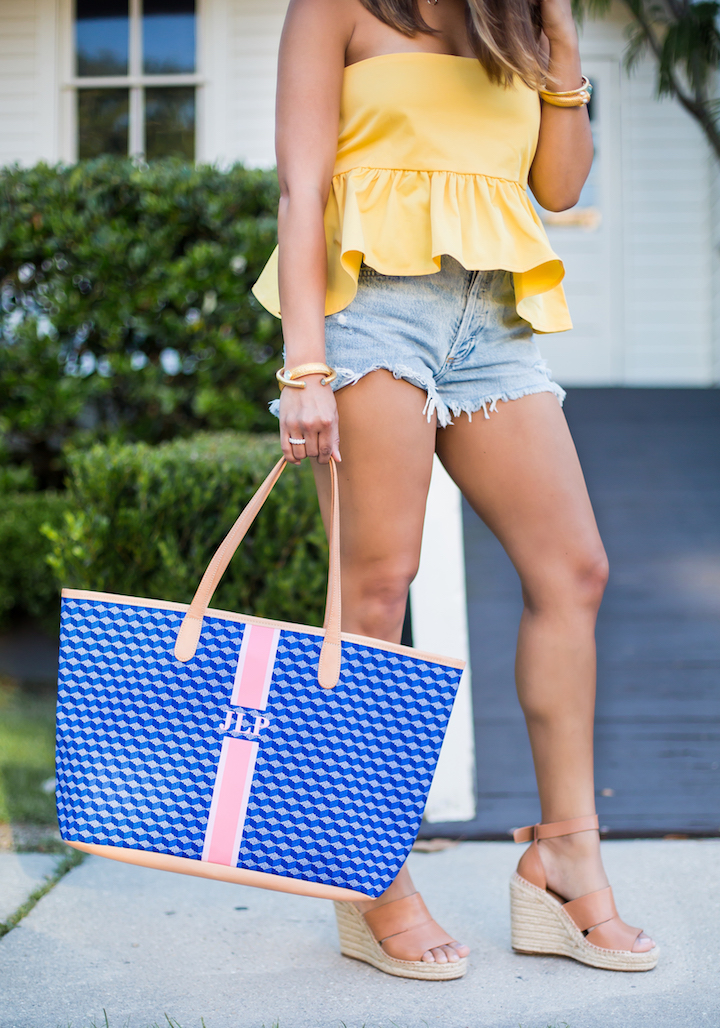 4) Go for a morning walk to clear your mind or an evening stroll with someone special! Someone special doesn't have to be your husband, it can even be your mom or neighbor! I always enjoy long "walk-talks."
5) Dust off your cruiser and hit the town or trail on your bike! Don't forget to pack a bag some water, snacks and extra SPF to reapply! If I'm heading to town on my cruiser, I always throw my Barrington Gifts tote in my basket so I'll have a cute bag to walk around town with. Plus it has plenty of room in case I decide to buy something. Find my St. Anne tote last styled on the blog here—>Everyday Slip Ons for Spring 
I actually own the St. Anne Monogram Stripe tote in four different prints because Barrington Gifts comes out with brand new designs every season and I use mine so often that I just can't help but add more to my Barrington Gifts collection each time I see a new print I like. Plus I love that you can monogram them with fun colors to make your initials really pop. I use mine on a daily basis as well as traveling. Speaking of traveling, how cute are their monogrammed passport cases and travel cosmetic kits.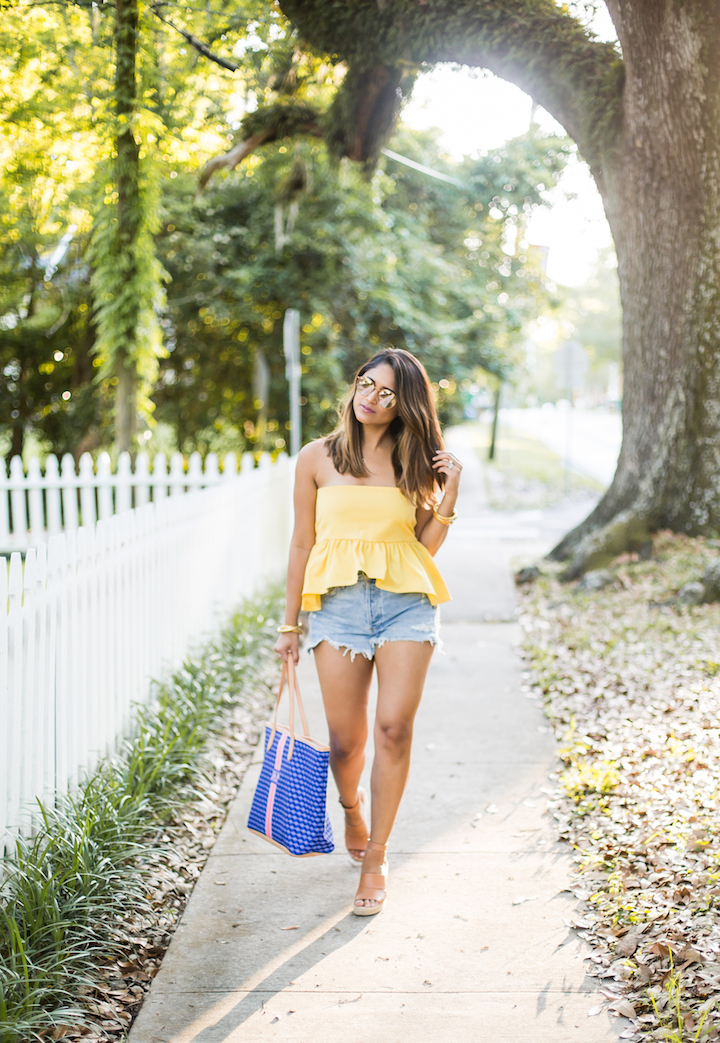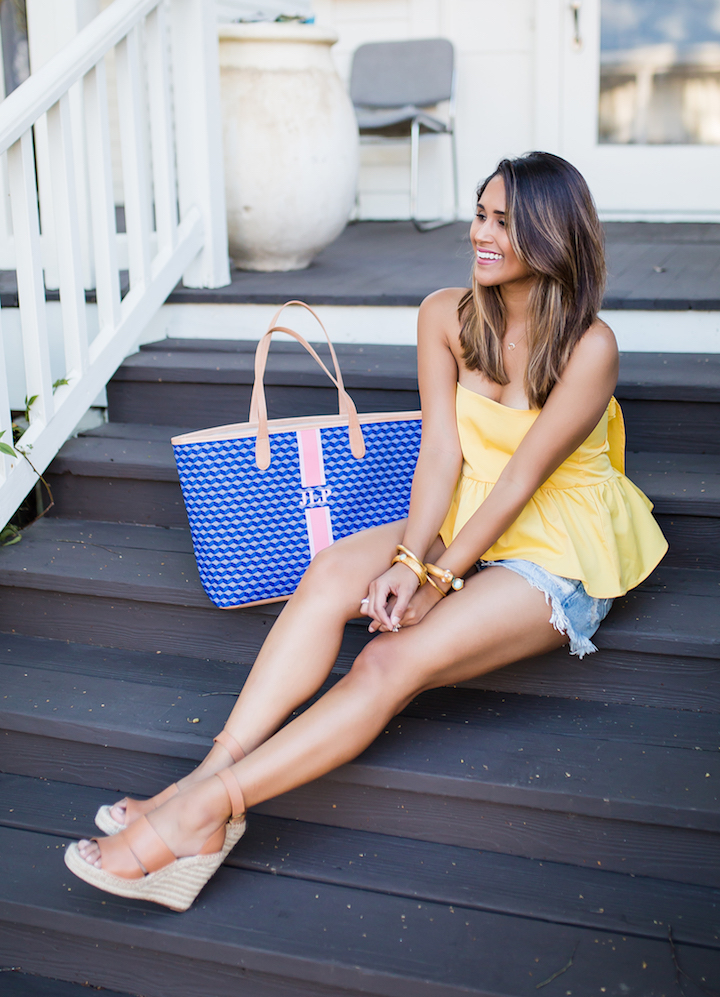 6) Sit outside of a coffee shop and people watch! This is also the perfect time to try out new outdoor cafes and restaurants that you've been wanting to try!
7) Invite your friends over for a back porch BBQ!
8) Go strawberry picking and whip up some berry delicious desserts! Pun intended!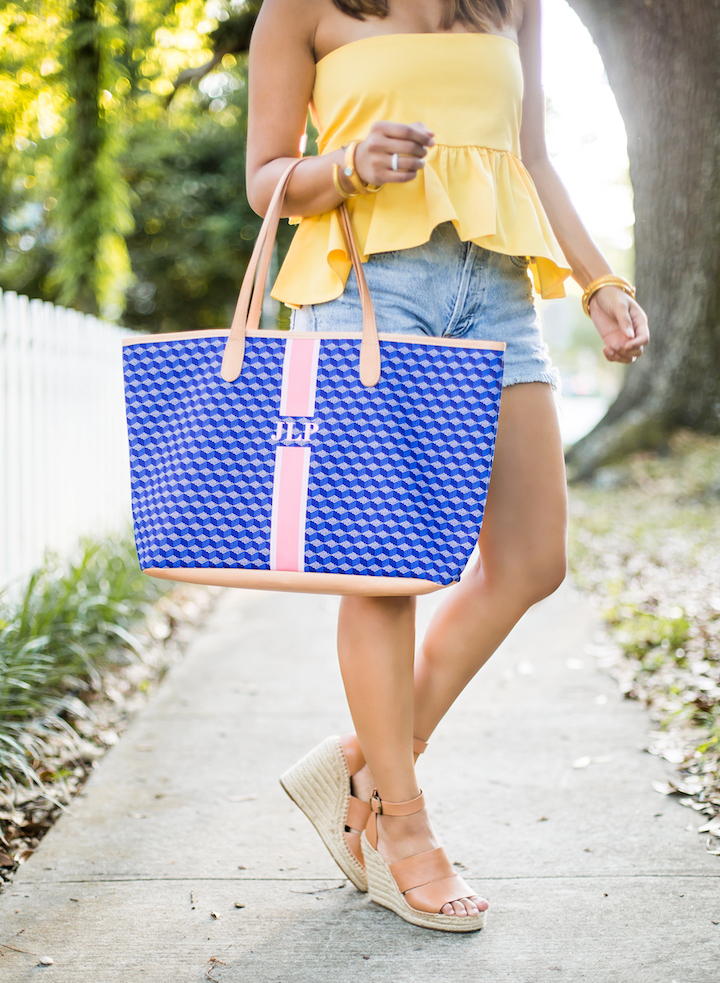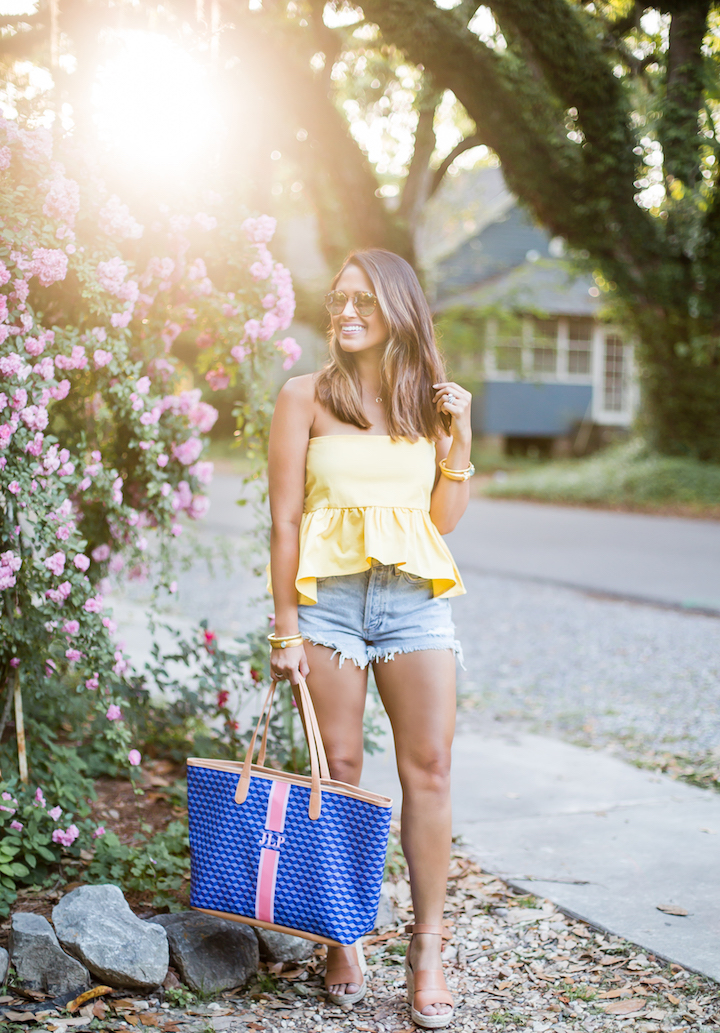 9) Go for a test drive in a convertible or drive around town with all the windows down blaring your favorite playlist! Me and Blake do this all the time and we just drive around looking at all of the houses that we hope to live in or build one day.
10) Do your grocery shopping at the local farmers market! This is such a great way to support small local businesses and makes grocery shopping so much more enjoyable.
Bonus! Working too much and don't have time to cross off your spring bucket list? Throw your laptop and office essentials in your tote and head outdoors to work in the sunshine! It's better than nothing right?
| Shop Barrington Gifts Bags |

Outfit: St. Anne Tote in Monogram Stripe c/o Barrington Gifts | Parker Vintage Cutoff Shorts (also available here) | Yellow Cropped Top (similar here) | Tan Platform Wedges
Bracelets c/o Julie Vos
This post is in partnership with Barrington Gifts, a brand I love. All opinions and selections here are my own. Thank you for supporting the affiliate posts who make this blog possible.
SaveSave