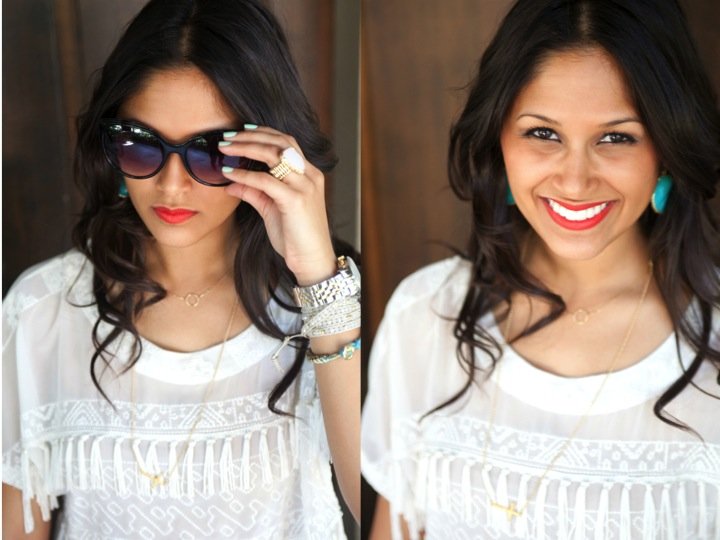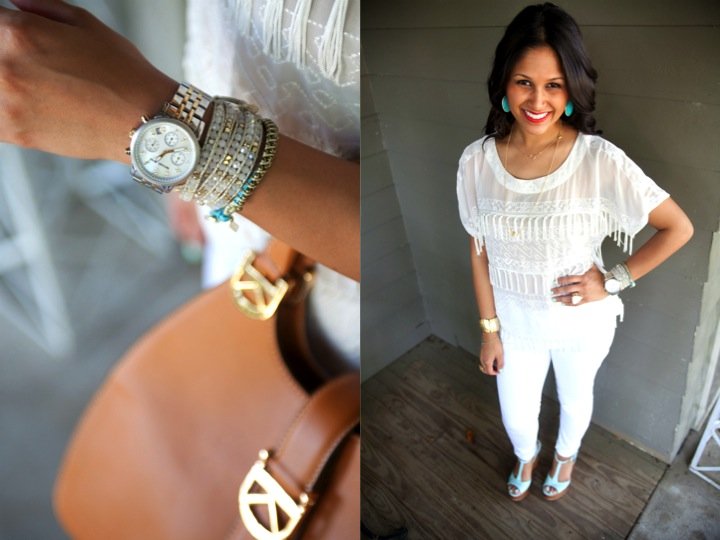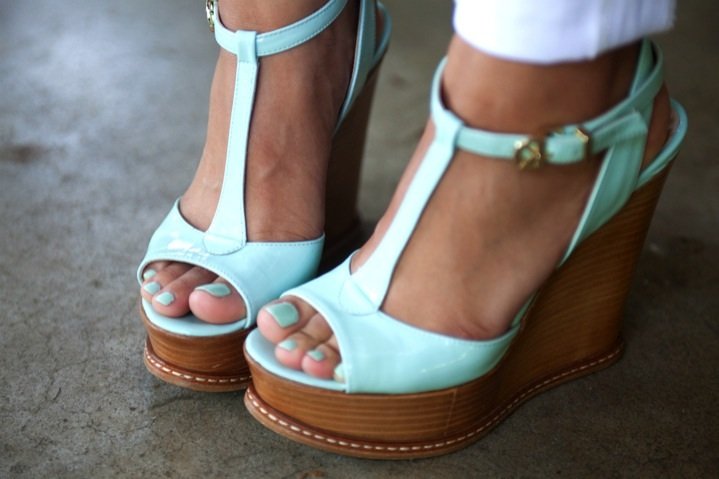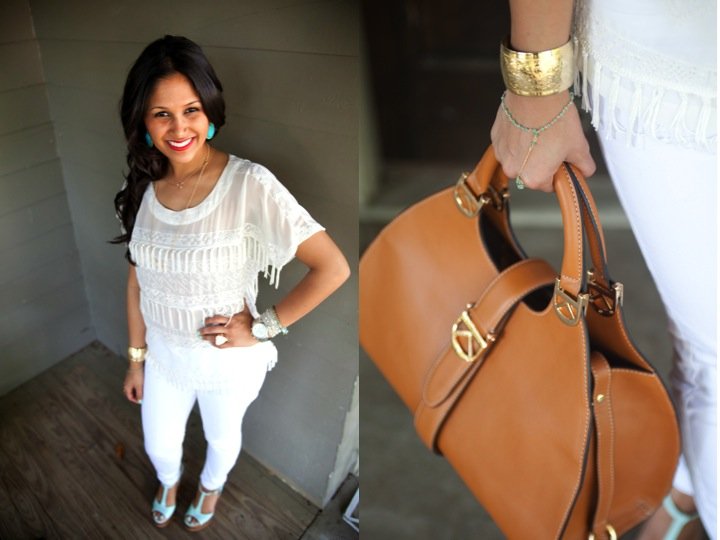 Photos by: Max Zoghbi
Outfit: White jean leggings (J Brand),  French Connection fringe top (Love),  Sea foam wedges (Dee Keller- the Brighton),  Tan leather handbag (Dee Keller)
Jewelry: Karma necklace, Aqua earrings (Rodeo),  Michael Kors watch, beaded wrap bracelet (here), Natural stone ring (Frock Candy),  Gold cuff (vintage),  Joni ringlet (Samanca Jewelry)
Good Morning readers!  Are you not so glad that it's finally Friday?  Normally, I would be too, but I'll be working all weekend!  Oh the joy of having TWO jobs!  I hope at least you're weekend and Mother's day is nice and relaxing.   Anyway, about this outfit… I really love these sea foam colored wedges and wanted them to be the main focus of the outfit.  I tried to accomplish this by pairing the wedges with all white so the color would stand out.  Also, I wore white jean leggings because I think skinny jeans serve as two arrows leading/pointing directly to your shoes.  What do you think?
 ** Today is the last day to enter the $100 Park Lane Gift Card Giveaway!  Please make sure to enter by 11:59 a.m.!!**
P.S. Click the ad below to enter the giveaway!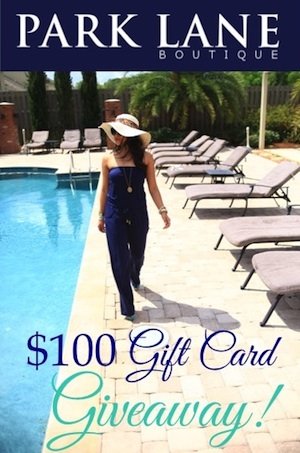 Have a  wonderful weekend everyone!