Hey everyone, I hope you had a great weekend. Today I'm sharing the top 5 pairs of shoes you need for Spring 2019. Shoes and bags are my weakness so they're always the first thing I shop for each season. Plus they're the most fun to shop for because your shoe size always remains the same even if you put on a few extra pounds over the winter. LOL You can always depend on shoes to still fit you the same! Scroll through this post to see which shoes I purchased for myself for spring.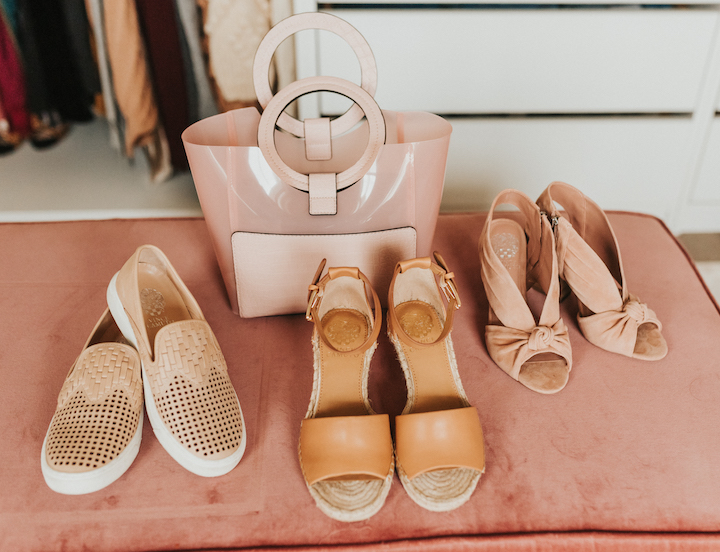 See how I styled the blush pair of shoes all the way to the right here—> My Travel Preparation Routine
See how I styled these espadrilles here—> The Handbag Everyone will be Carrying this Season
1) The Micro Wedge | I highly suggest a short wedge sandal that you can easily dress up or down with all of your spring outfits. They are especially great for vacations because your feet can last longer in a shorter pair of heels. I love these Leera Wedges by Vince Camuto and they come in a ton of different colors.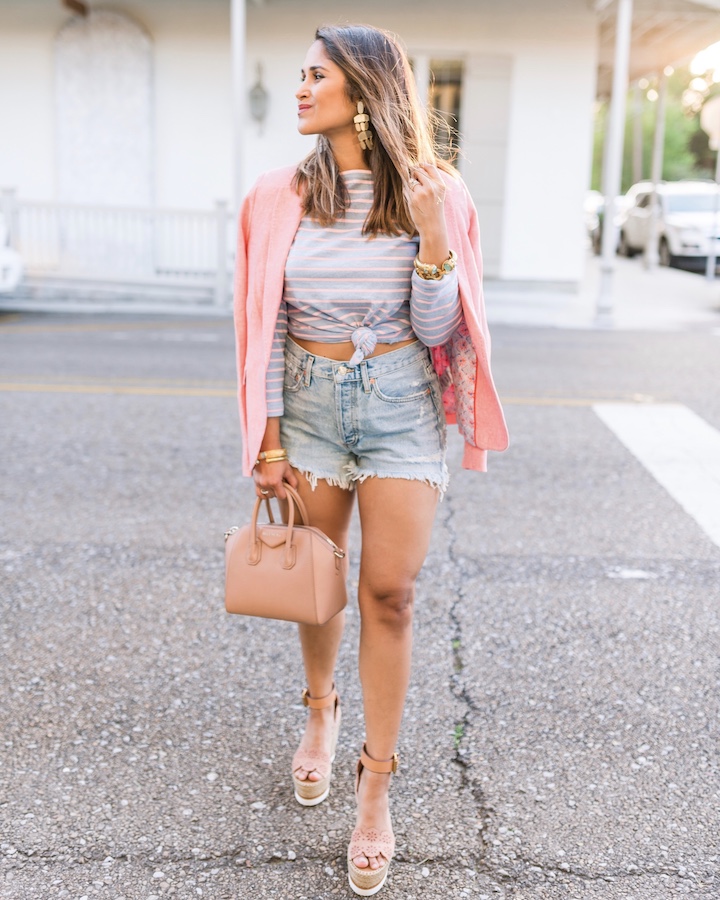 Outfit: Similar Pink Blazer, & Similar Striped Top | Parker Vintage Cutoff shorts (also available here) — size down! | See By Chloe Glyn Ankle Strap Wedges (similar here & here) | Givenchy Mini Antigona | See the full look here—> Pink Linen Blazer + Cutoff Shorts 
2) The Platform Wedge | While micro wedges are easy and practical, I also love me some chunky platform wedges to wear out with little spring dresses and matching sets. I love how they elongate my legs especially in a tan color that matches my skin tone. I highly recommend the Glyn Wedge Espadrilles and these laser cut Wedge Espadrilles.
| Shop Platform Wedges |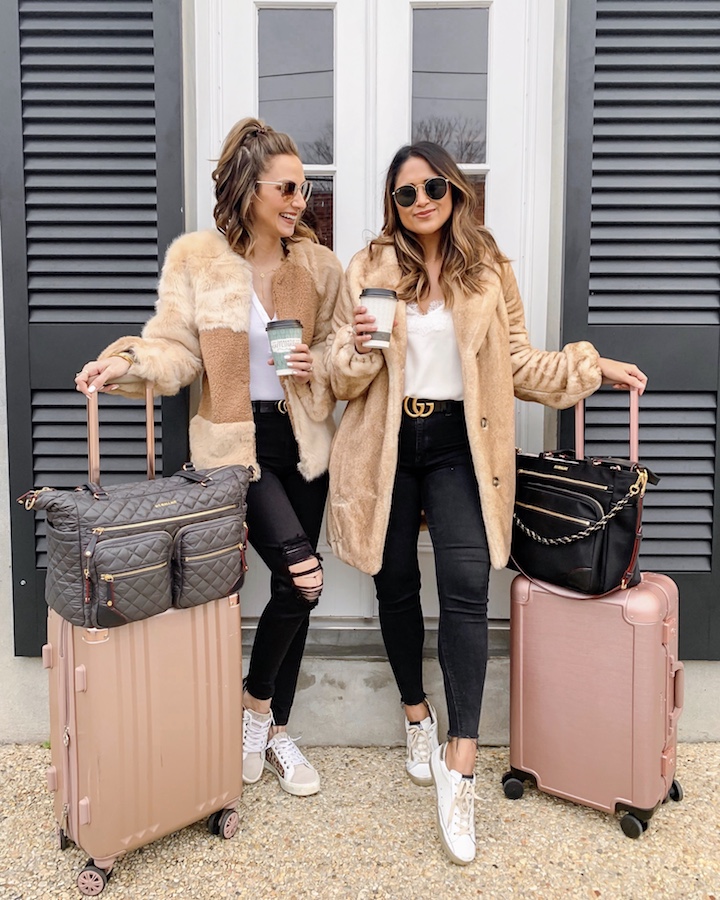 Outfit: Black Denim | Cami NYC Racer Tank | Black Leather Gucci Belt | Golden Goose Sneakers | Faux Fur Coat | Ray-Ban Sunglasses | MZ Wallace Black Bedford Tribeca Tote | MZ Wallace Quilted Dawn Crosby Traveler | CALPAK x Jen Atkin 22-Inch Carry-On Suitcase
3) The Everyday Sneaker | I can't get enough of everyday sneakers lately. It's all I want to wear especially during this awkward in between season time of year. I love my Golden Goose Sneakers, but I know those are pretty pricey so here a couple of other sneakers I like too.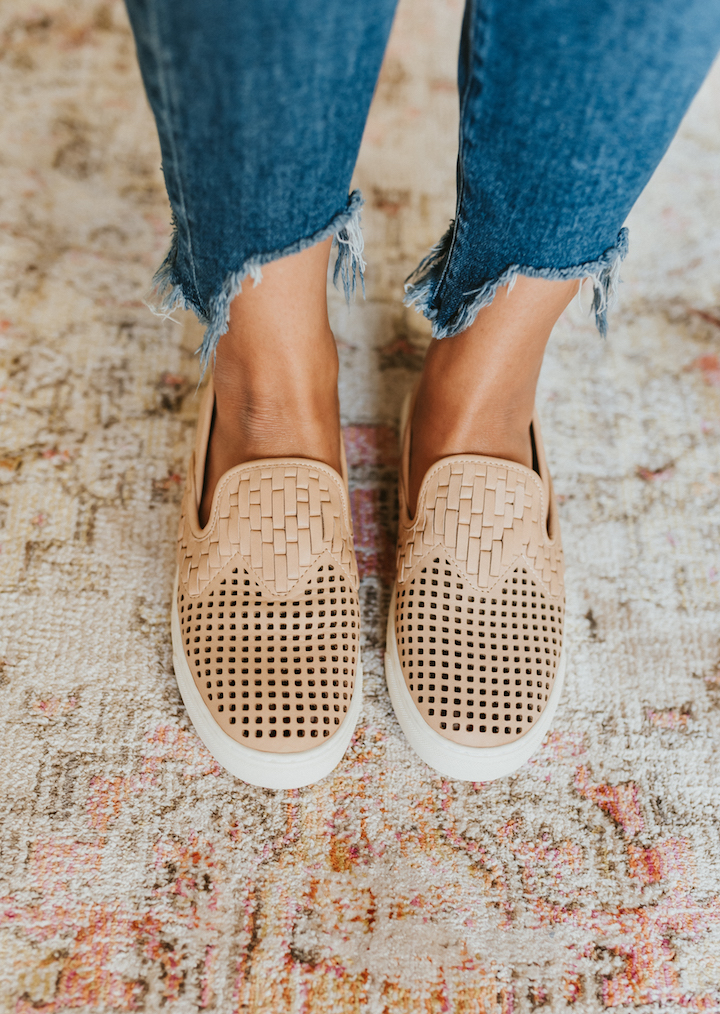 I also love these neutral colored sneakers by Vince Camuto because they go with everything and the perforated style makes them perfect for warm days.
| Shop Sneakers |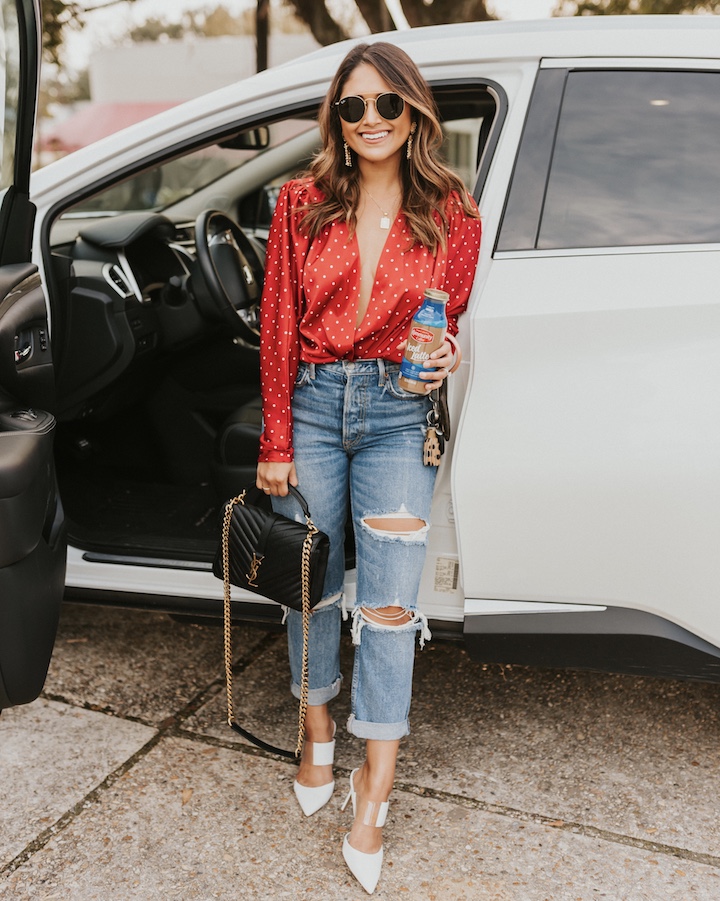 Outfit: GRLFRND Karolina High-Rise Skinny Jean in A Little More Love | white lucite pumps (also available here) | L'Academie The Victorie Bodysuit in Ruby Dot | Ray-Ban Sunglasses | Medium College Shoulder Bag | Bracha Initial Pendant Necklace
4) The Statement Shoe | I always love having a statement shoe for every season and right now crisp white and clear details are having a huge moment so mix them tougher and you have the perfect trendy statement shoe. I love these white lucite pumps (also available here).
| Shop Statement Shoes |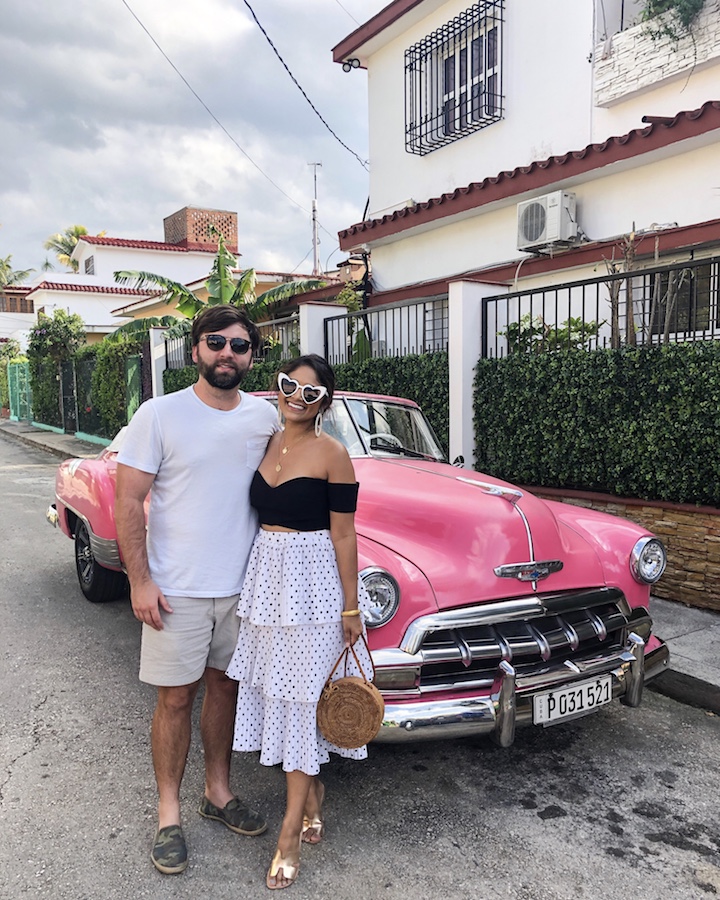 | Shop This Look |
Outfit: CHA CHA SKIRT | Similar Black Cropped Top | Metallic Sandals | Similar Round Bag | Heart Sunglasses | Coin Necklace 
5) The Metallic Slide | I wore these slide sandals all last spring and summer in both rose gold and tan. In fact, I liked them so much that I scooped up a third pair during the Shopbop Sale in the rose gold color again because I wore that color the most so it was time for a new pair.
| Shop Slide Sandals |

What is your favorite shoe trend for Spring 2019?