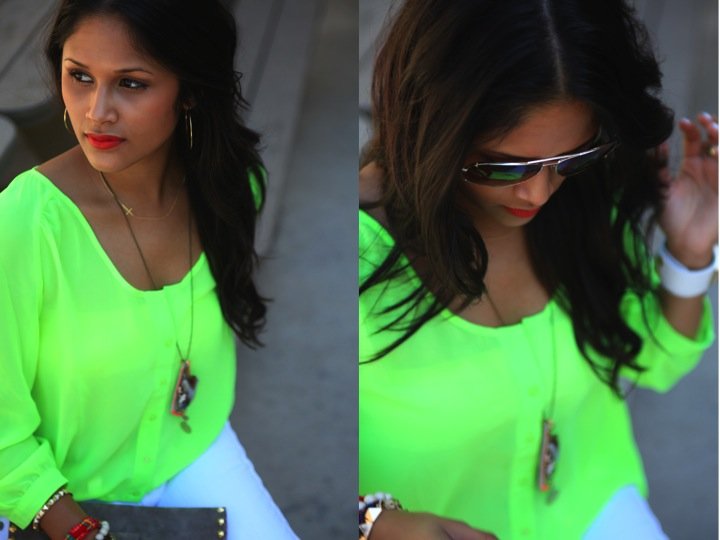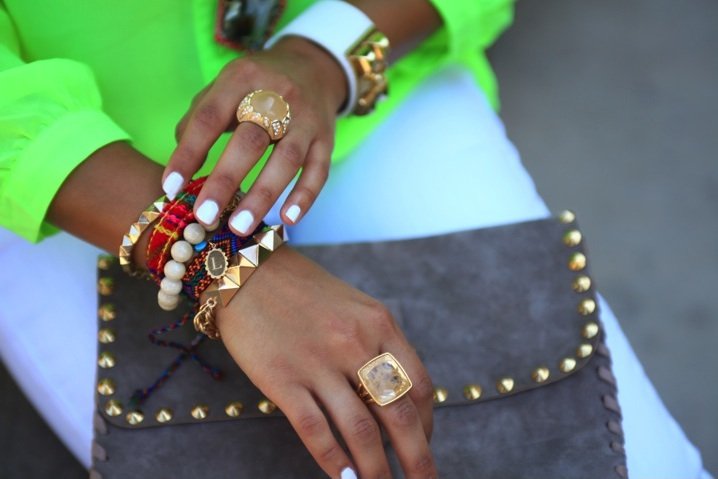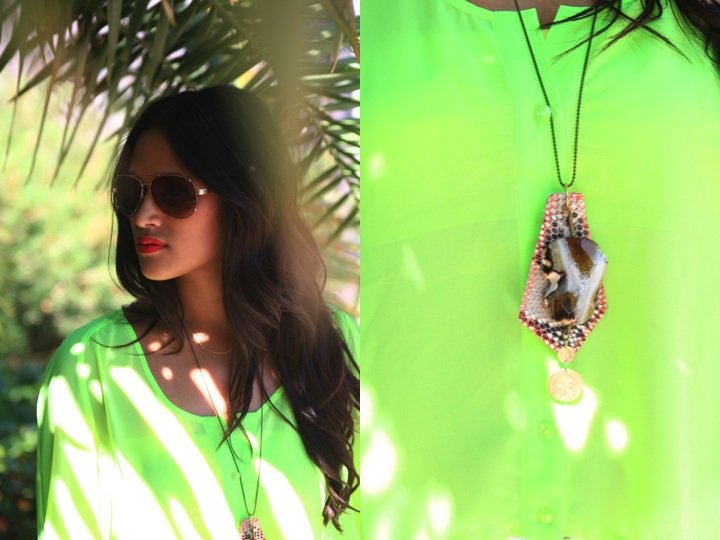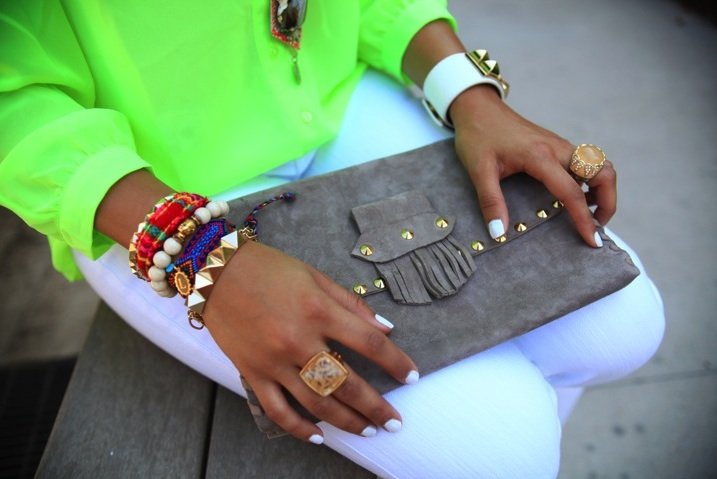 Photos by: Max Zoghbi
Outfit: Sheer Open Back Neon Blouse (Urban Outfitters),  White Wide Leg Jeans (True Religion fromThe Mix),  Taupe Suede Clutch (Dee Keller), White nail polish (Essie),  Heatwave lipstick (Nars)
Jewelry:  Saint Claude necklace (Thank you to The Villa), Rings (Banana Republic),  Gold cross necklace (Thank you to Cuckoo's Nest),
Friendship bracelets (here) and (here),  UO Golden Sun bracelet (Urban Outfitters),
Ivory beaded bracelet (Thank you to Femme Fatale), Pyramid studded bracelet (Forever21old, but similar (here),   Leather Pyramid Studded Cuff (Style Tryst)
Good Morning readers, I don't have much time to write about today's post due to a current styling gig and meetings for my new job as the Fashion Editor for Dig Baton Rouge magazine.  However, I think this bold neon blouse speaks for itself.  I will attempt to write more about the outfit at some point today, but please email me at Jenn.hauteofftherack@gmail.com if you have an questions!
Also, if you're interested in my styling services, please see my Contact & Styling Services page!
P.S. Click the ad below to enter the The Villa's Grace George Necklace Giveaway!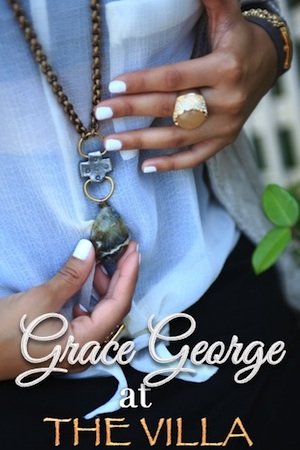 Have a wonderful weekend!