Happy Motivation Monday everyone! I just wanted to do a little holiday season fitness goal check in with you because this Thursday is Thanksgiving and you know that means…it's officially time to start indulging yourself with holiday sweets and treats. While I fully support the tradition of stuffing yourself with turkey and dressing until you can't anymore on Thanksgiving Day, let's not forget our holiday season fitness goal! If you don't know what I'm talking about, make sure to check out this post here—>My Holiday Season Fitness Goal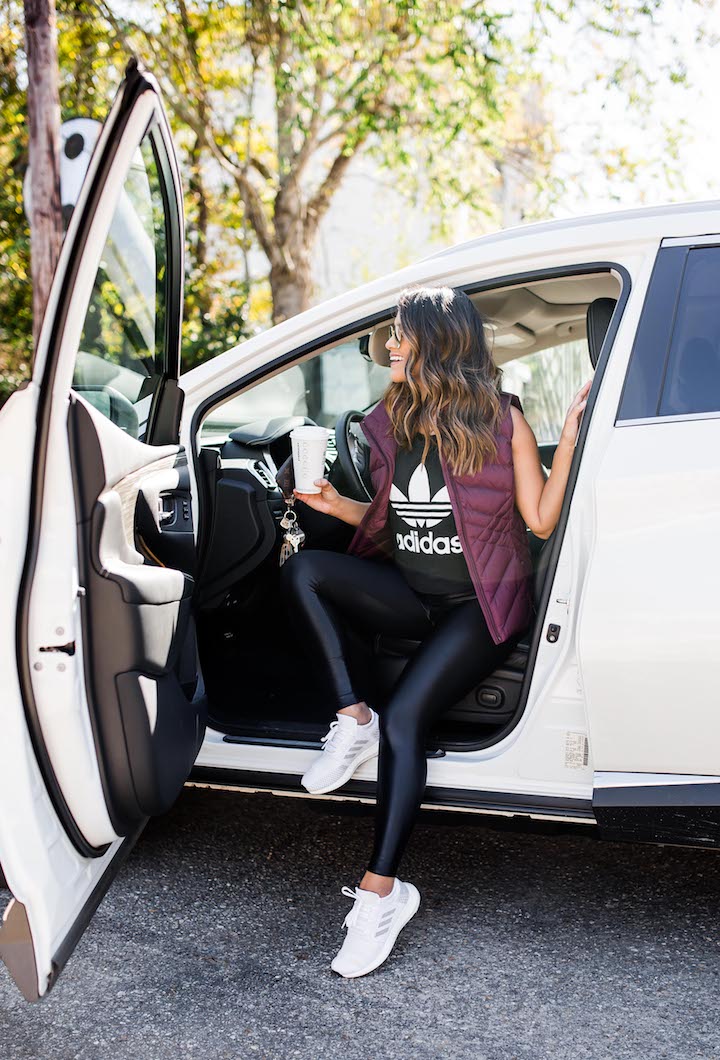 | Shop My Adidas Sneakers From Finish Line |

Outfit: Similar Vest | Adidas Women's Originals Trefoil Muscle Tank | white PureBOOST GO Running Shoes
Basically our goal is to not take on any extra unwanted weight during the holidays. To help prevent that from happening, I suggest picking at least three days a week to get some cardio in. Grab some new Adidas running shoes and activewear from Finish Line to get you feeling excited and motivated. I love wearing this Adidas Muscle Tank under jackets and vests. Finish Line carries all of the latest running shoe designs. I'm wearing the white PureBOOST GO Running Shoes in today's post, but I also love the UltraBOOST 4.0 Running Shoes in Ash Pearl too. Oh and last season's UltraBOOST Running Shoes are currently marked down in the Ash Pearl color! Be sure to check out all of Finish Line's Black Friday and Cyber Monday sales later this week.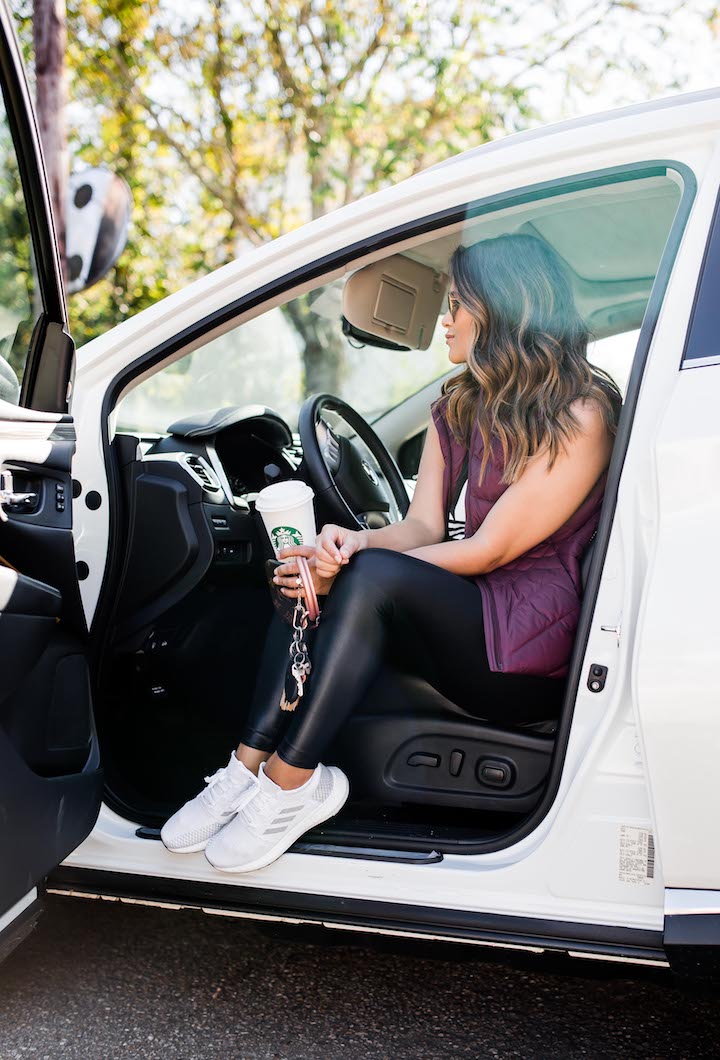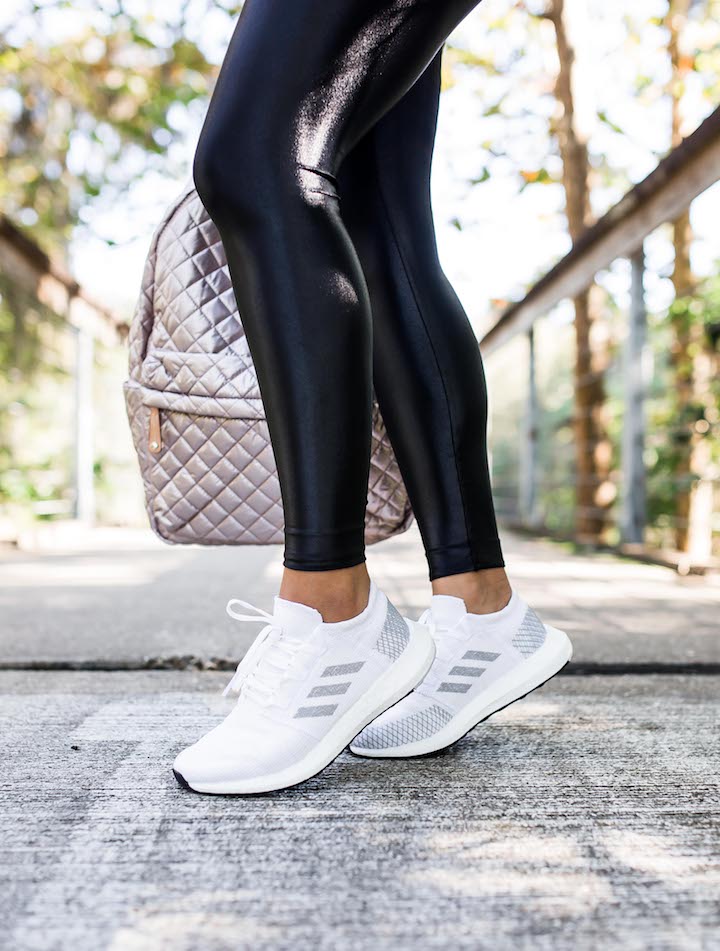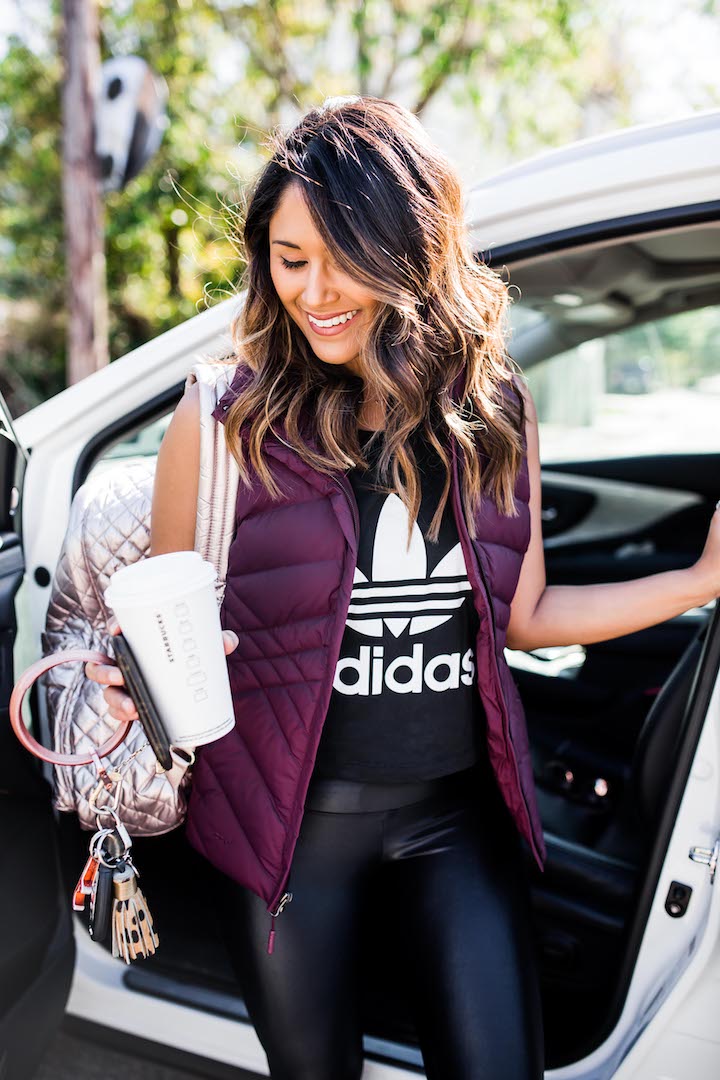 | Shop My Look |
Outfit: Similar Vest | Adidas Women's Originals Trefoil Muscle Tank | white PureBOOST GO Running Shoes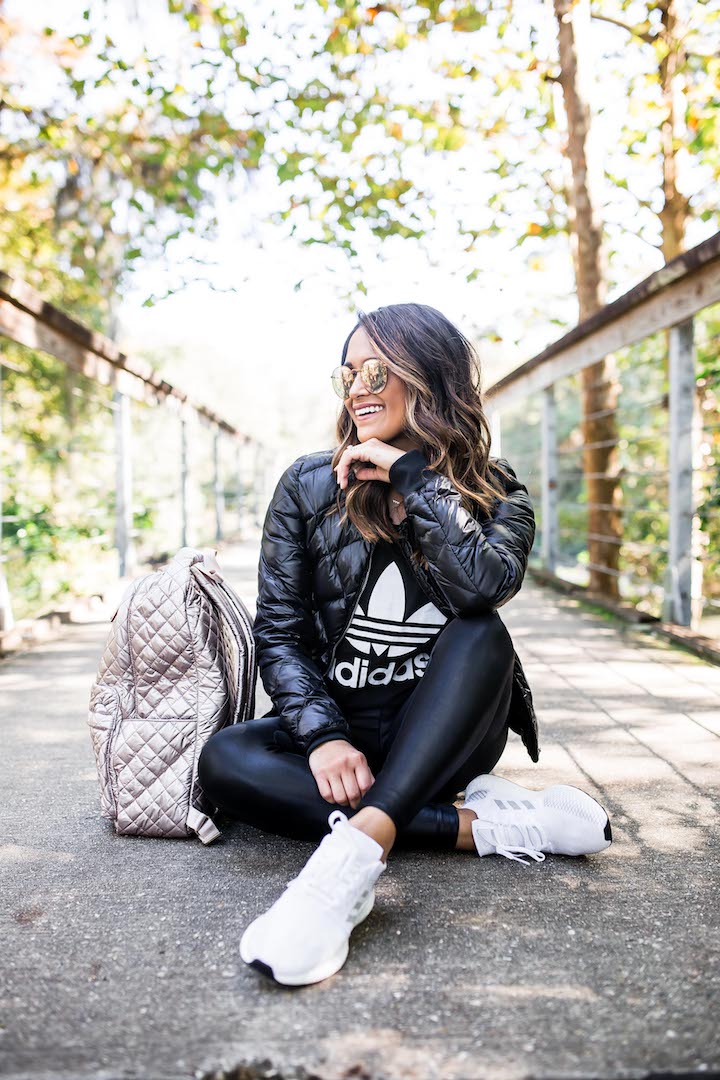 If you don't have time for work out on Thanksgiving day, pack your tennis shoes with you and gather a couple of friends and or family members for an afternoon stroll to walk off some of that stuffing and enjoy the beautiful fall weather. I'm all about fully enjoying the holidays, but just don't let it get the best of you. Just mix fitness and family time together by doing more physical and interactive activities like playing games and going on scavenger hunts etc…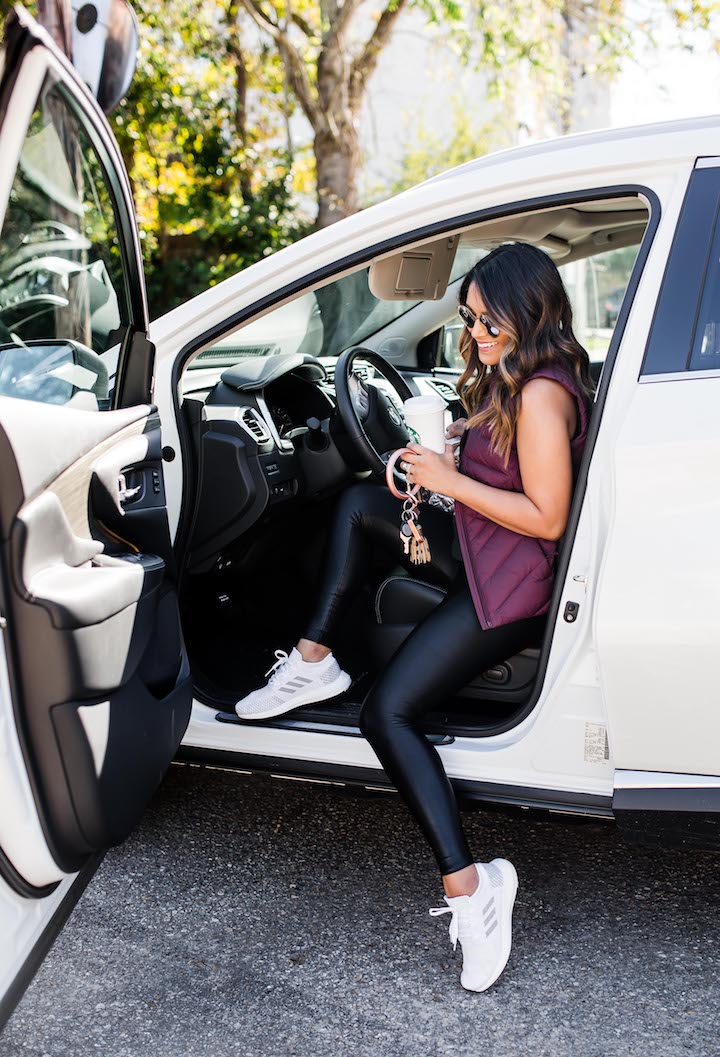 | Shop My Adidas Sneakers From Finish Line |

This post is in partnership with Finish Line, a brand I love. All opinions and selections here are my own. Thank you for supporting the affiliate posts who make this blog possible.