Hey everyone, I hope you're all doing well. I know it's a been a little while since my last blog post, but I took some time off after my birthday before busy season begins. Then of course right when I was ready to get back to work Blake and I were struck with a stomach bug. Fortunately, I'm back in the office today and I'm sharing how I cozied up my living room for fall with my local At Home store.
At Home carries a wide variety of furniture pieces, bedding, home accessories and decorative objects at affordable prices. They've got you covered from your kitchen and your living room to all your bedrooms and bathrooms. They even carry outdoor furniture and accessories too. Scroll through this post to see how I spruced up my living room for fall with At Home.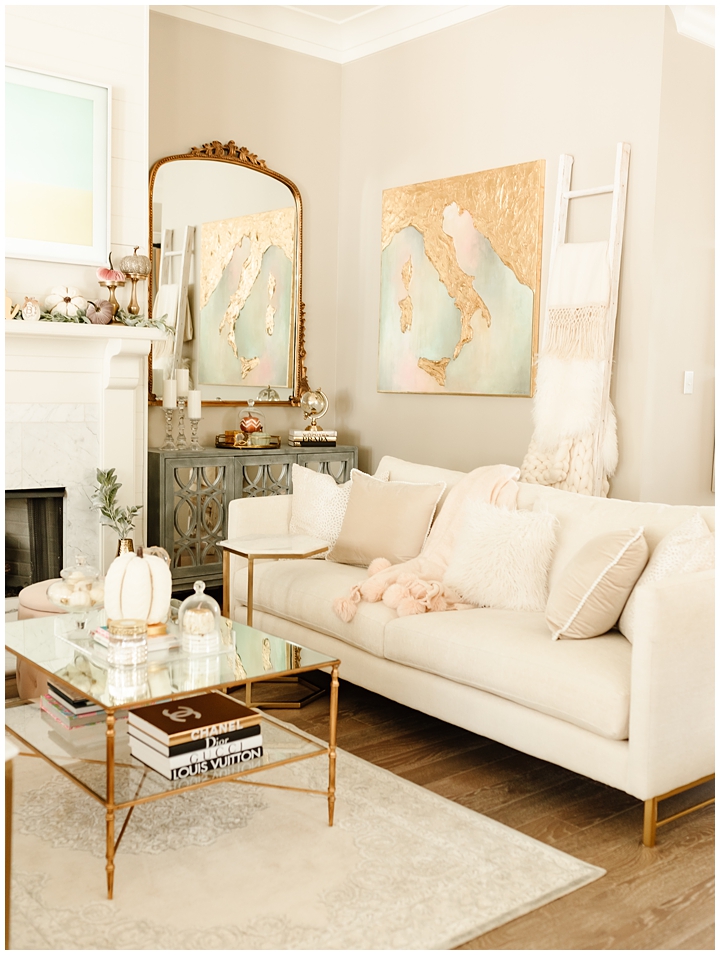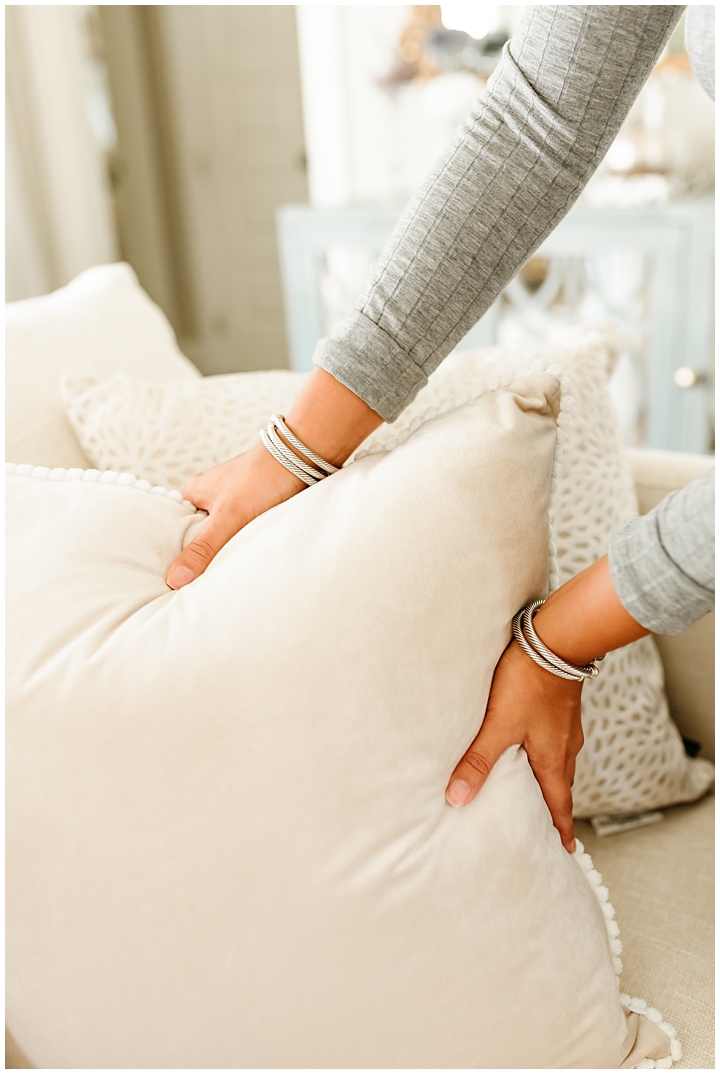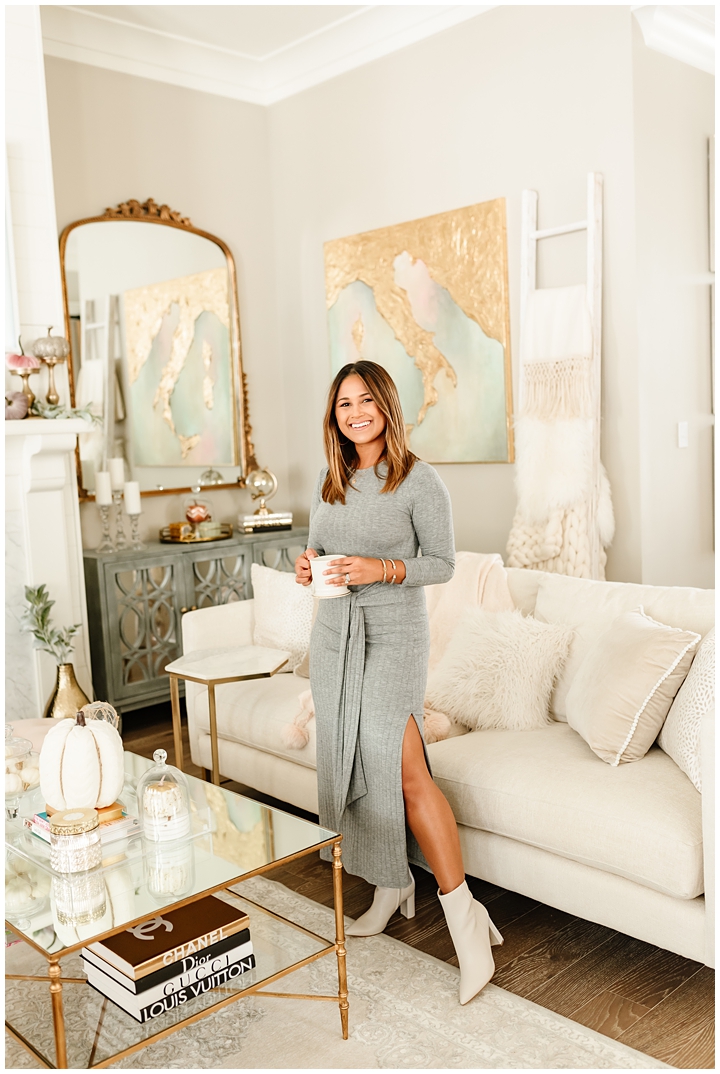 Outfit: Tie Waist Long Sleeve Knit Midi Dress | Set of 3 Coin Pendant Necklaces | Ulani Pointy Toe Bootie | Joanna III Wool Felt Hat (I also like this hat) | Kendra Scott Val Hoops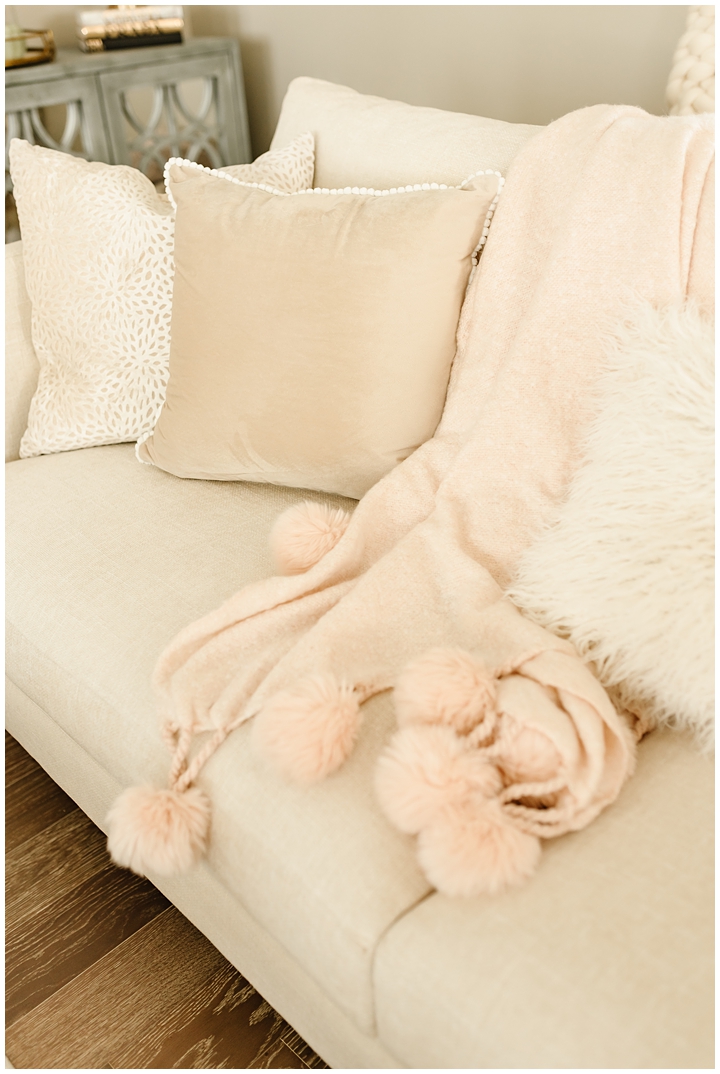 The first aisle I always like to visit at my local At Home store is the throw pillow aisle because throw pillows are like stuffed animals for adult women. LOL Not only do I find throw pillows lovable, but they're also the easiest way to give your living room or bedding a little update. Changing up your pillows can shift the whole look of the room.
If you follow along with Haute Off The Rack regularly, then you know my living room was super bright and colorful this past spring and summer. So I decided to shift gears back into neutral with these grey velvet pillows and textured throws for Fall. I think they will transition nicely into holiday too.
You can check out how I decorated my living for spring here—> Haute Off The Rack Spring Home Tour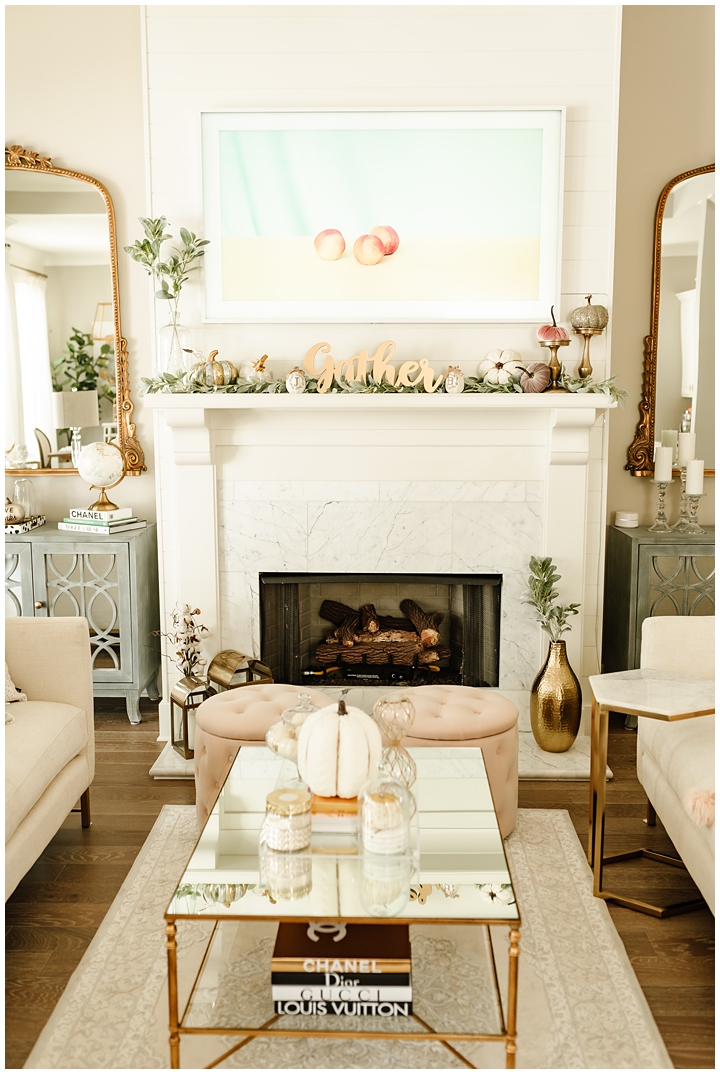 For more info my "frame" tv, you can visit this blog post—>Spring Home Tour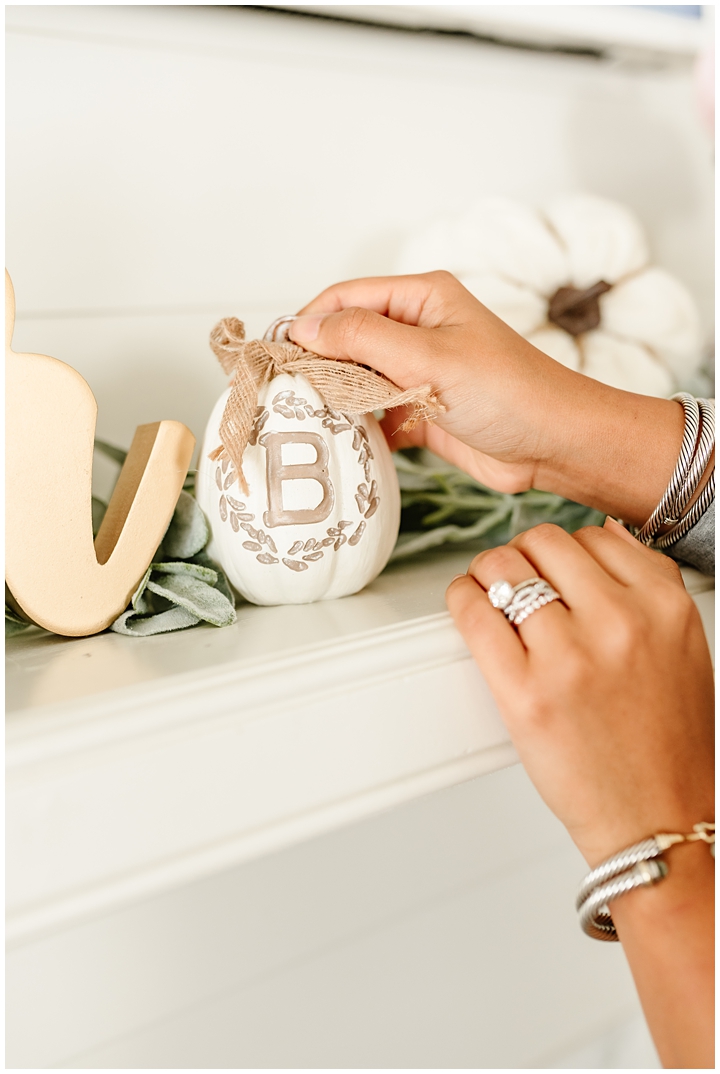 After passing through the pillow aisle, I always like to stop and and admire all of the decorative little objects like these pretty little pumpkins. I made sure to grab two with each of our initials to place on our mantel. I even came across these beautiful 'gather' sign that I placed in the center of the mantle surrounded by greenery and pumpkins.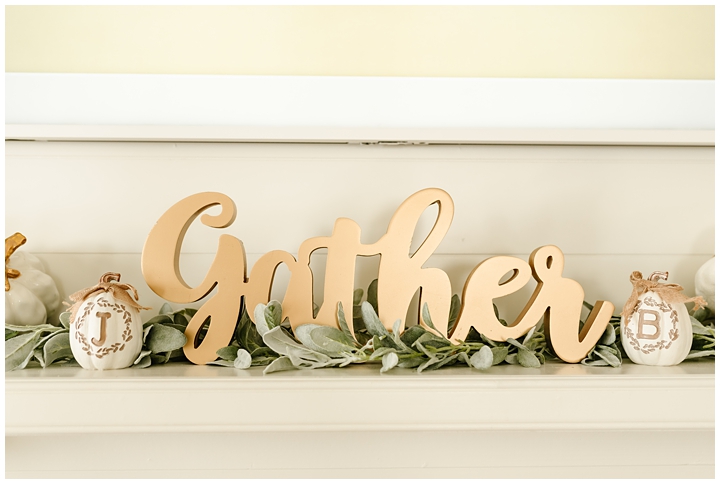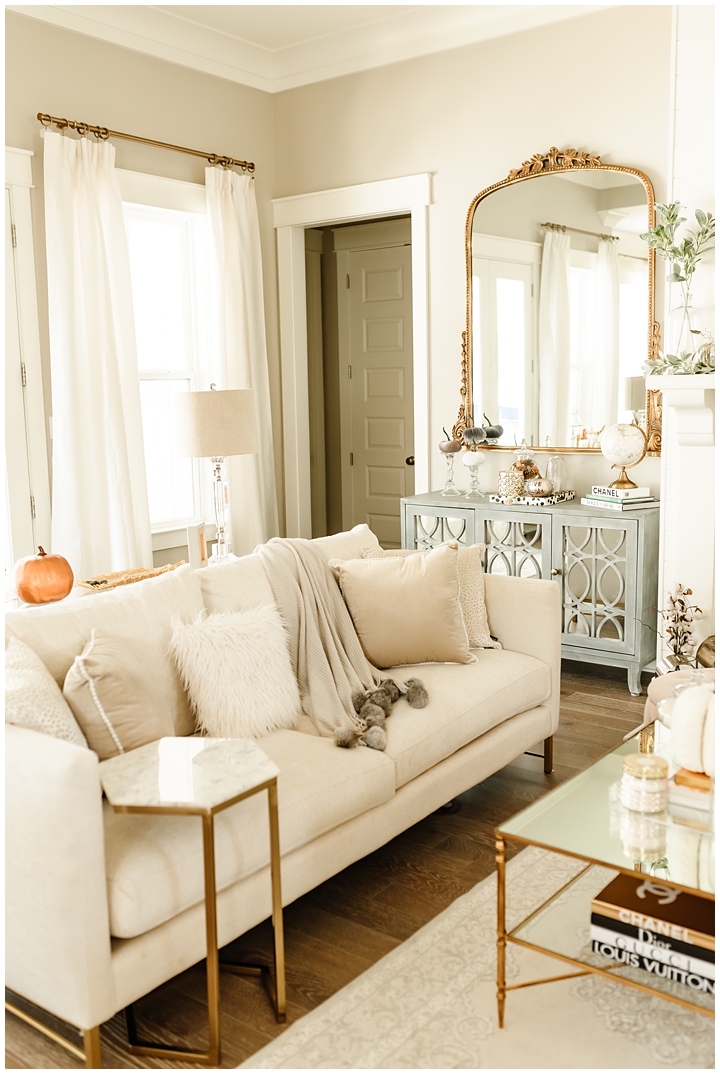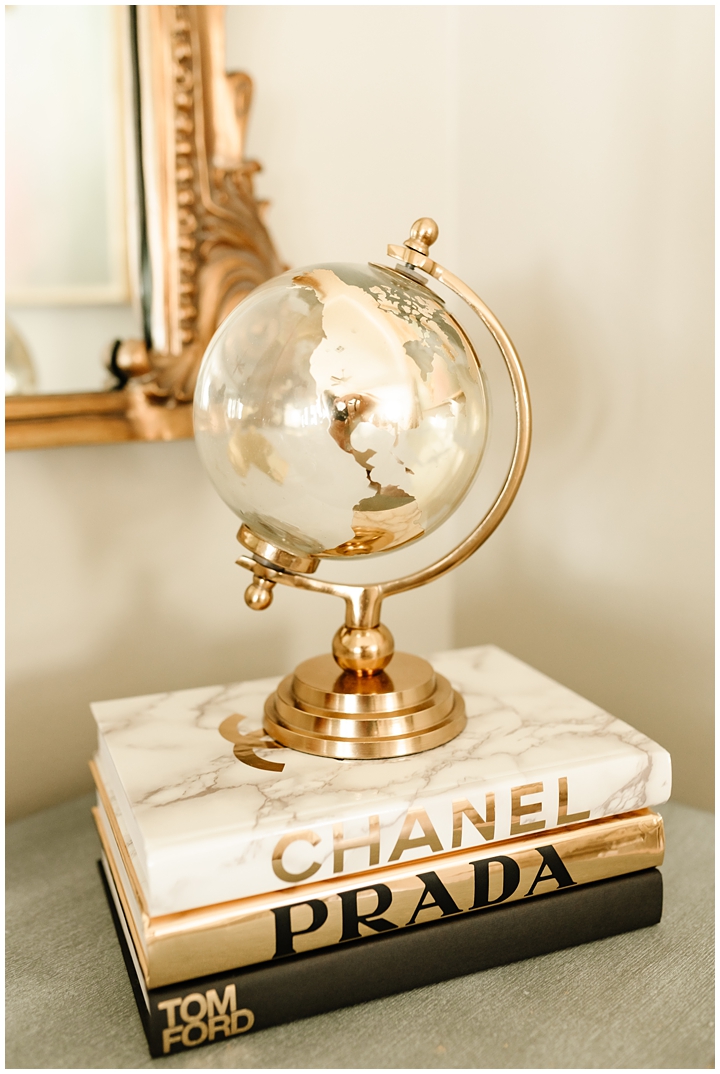 I don't know if it's because travel is such huge part of my life, but I always gravitate towards decorative globes. I already have two displayed in my home, but when I spotted this one at my local At Home store, I knew I needed him too.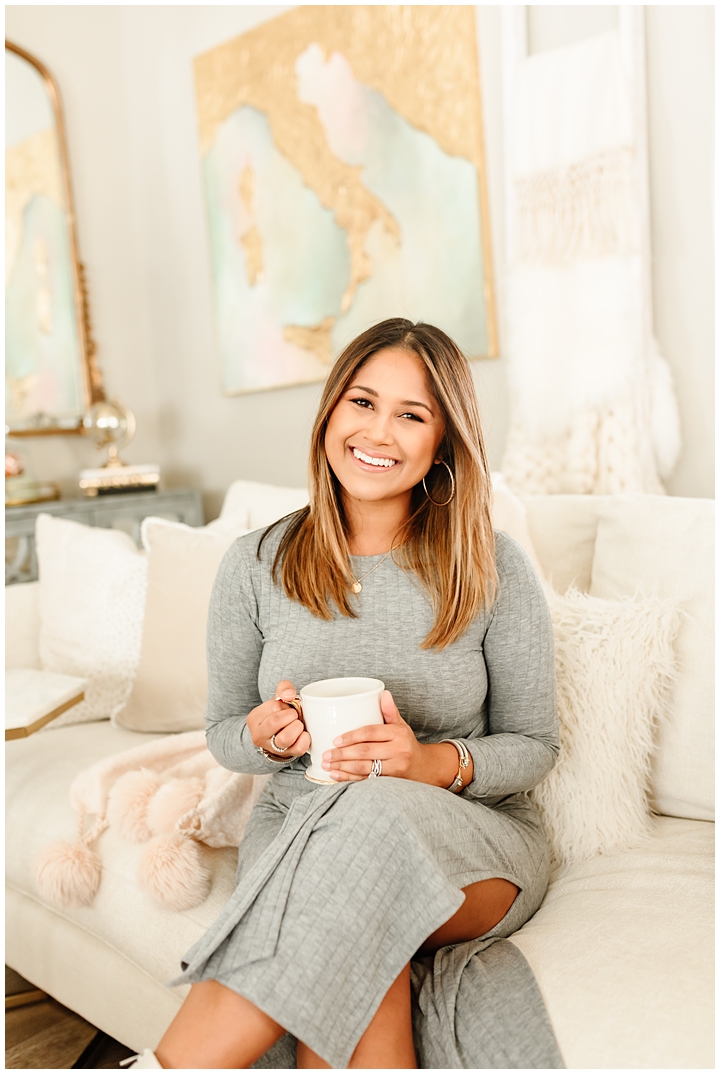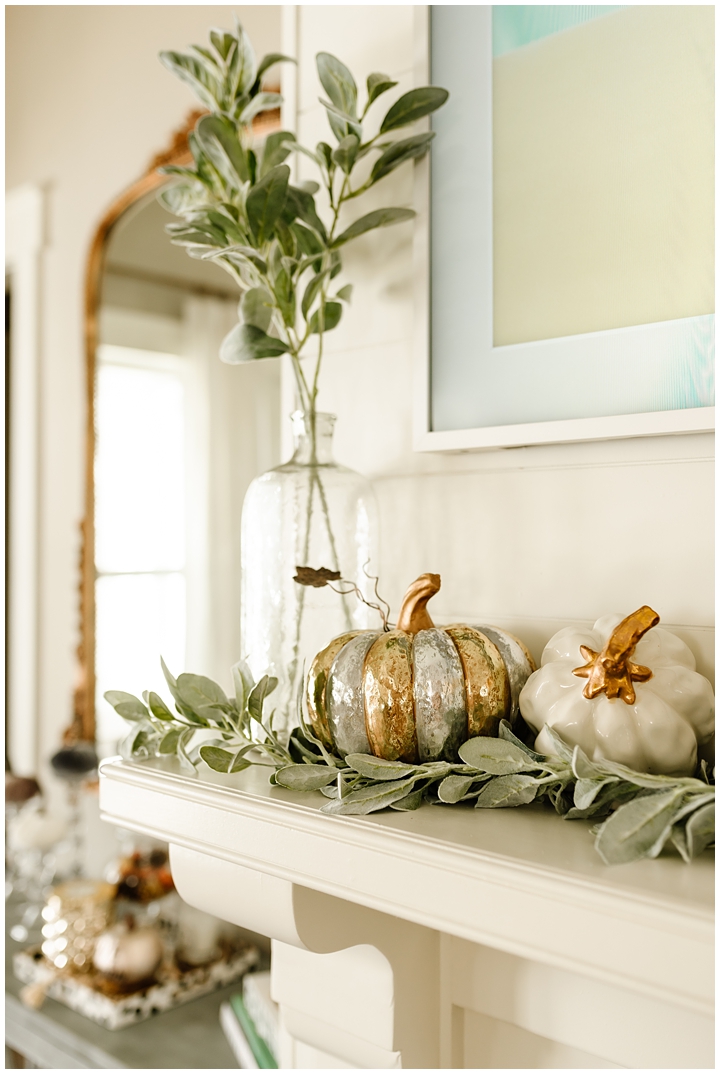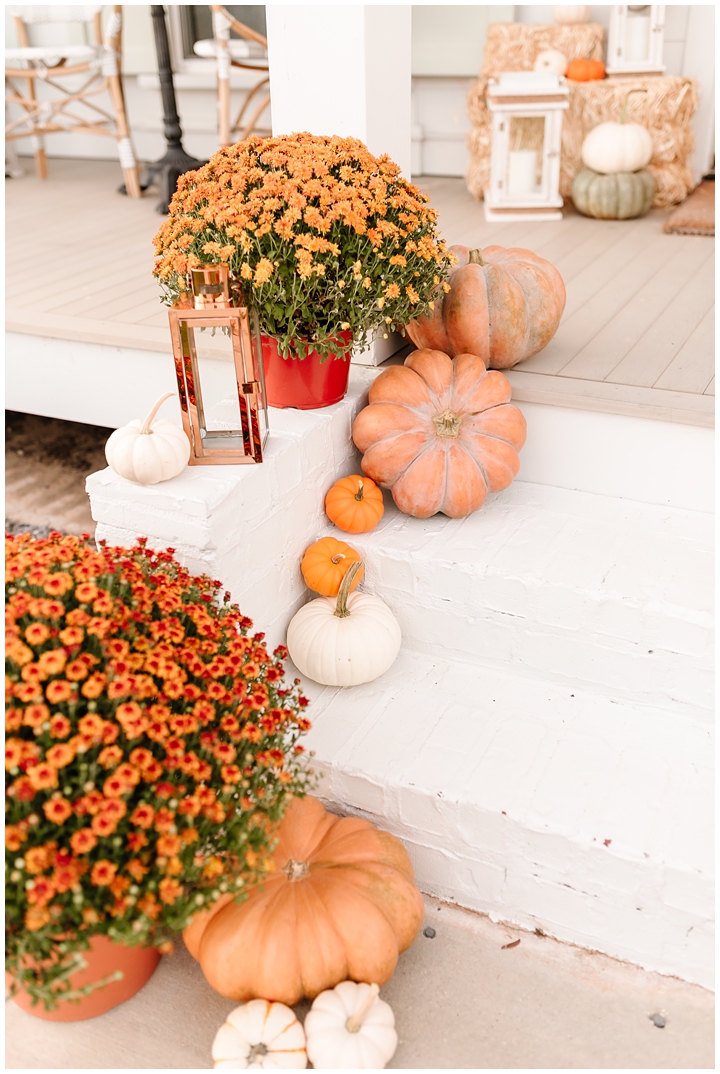 Last but not least, I scooped up some lanterns, mini hay bales and candles from At Home before picking up some pumpkins and mums at my local feed and seed store. The lanterns and hay bales added the perfect touches to my front porch pumpkin display for fall.
For any items not listed in this blog post, you can check out my spring home tour here—> Haute Off The Rack Spring Home Tour
This post is in partnership with At Home, a brand I love. All opinions and selections here are my own. Thank you for supporting the affiliate posts who make this blog possible.