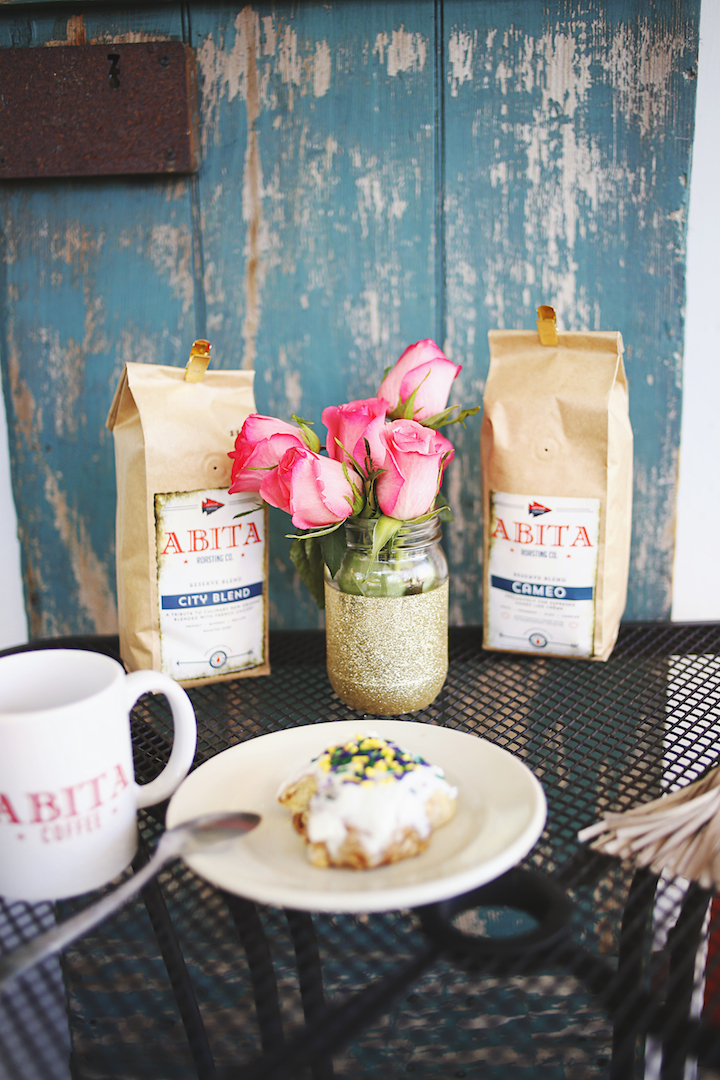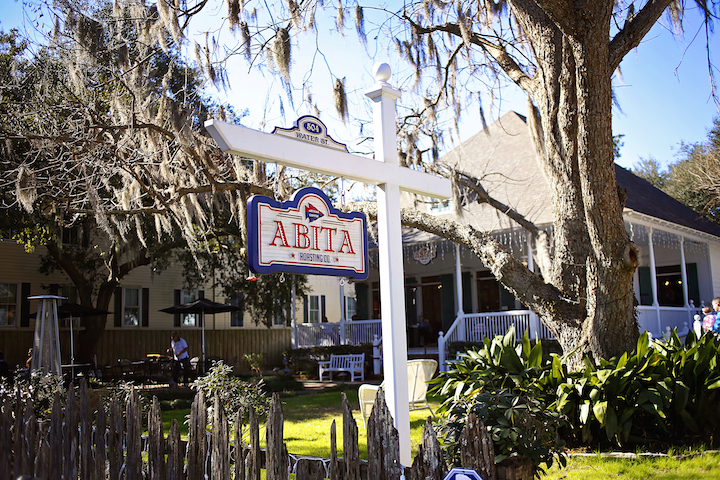 Get a closer look into Abita Roasting Co by watching the video below by Brooke Boyd below. Make sure to click HD for the best quality version of the film.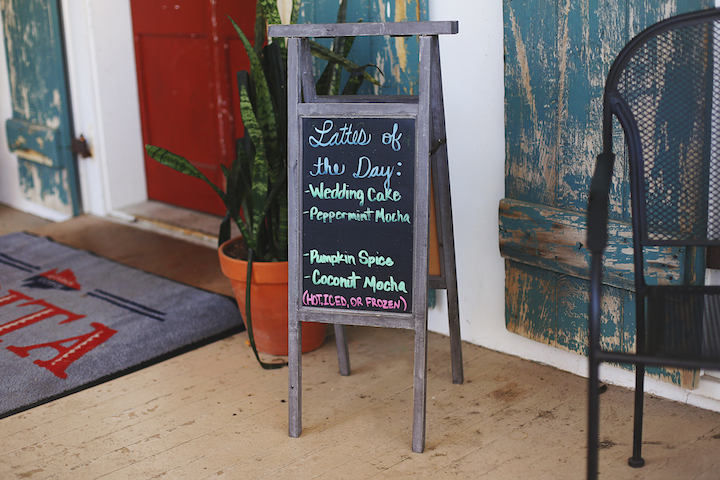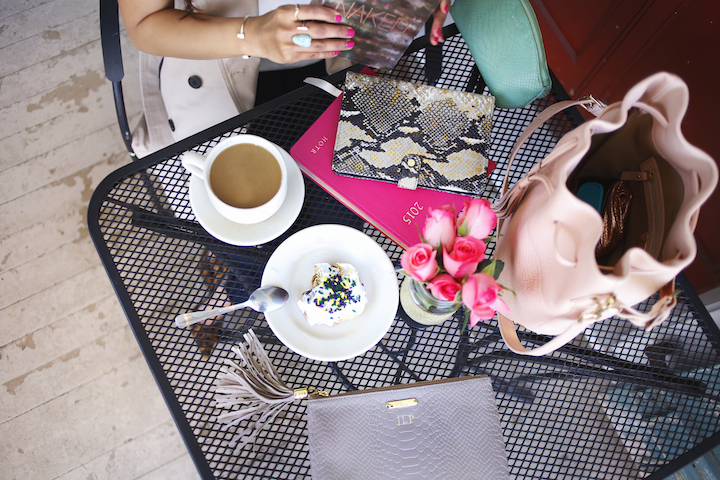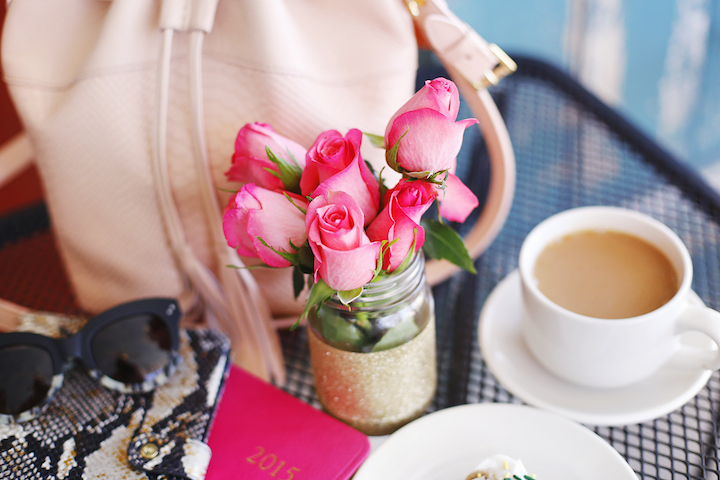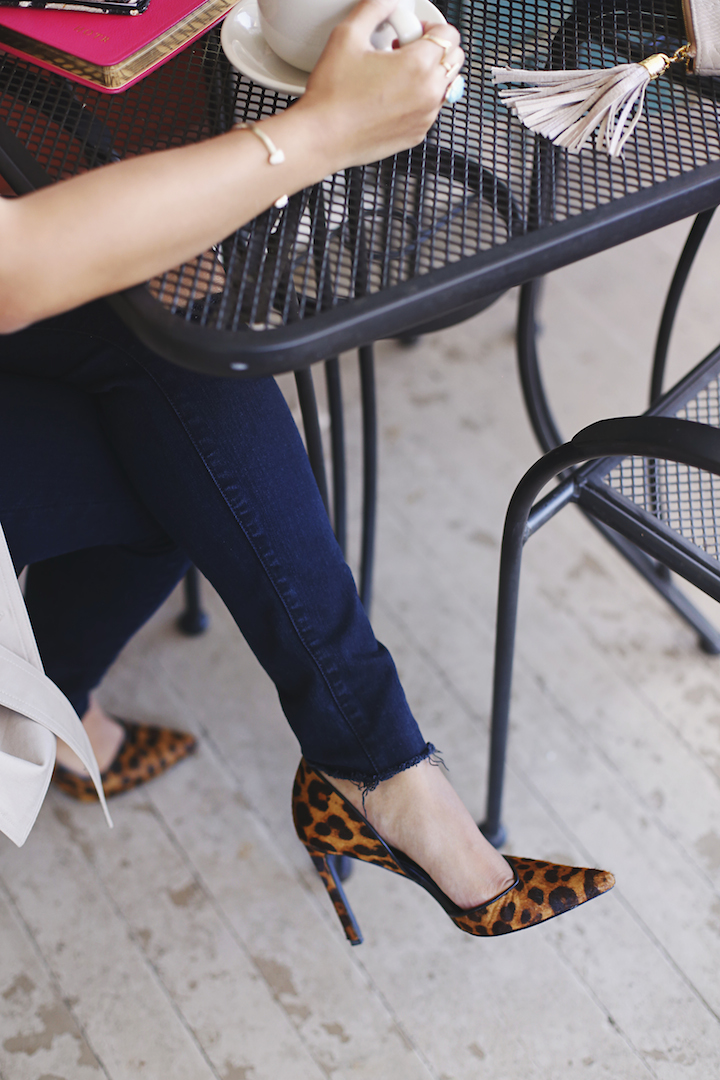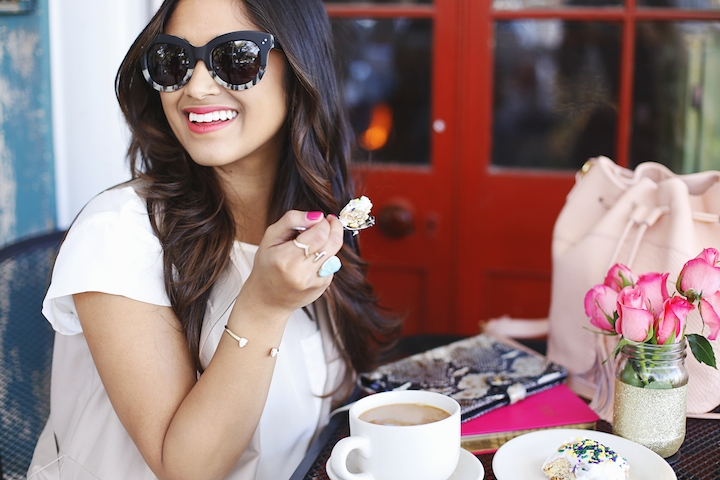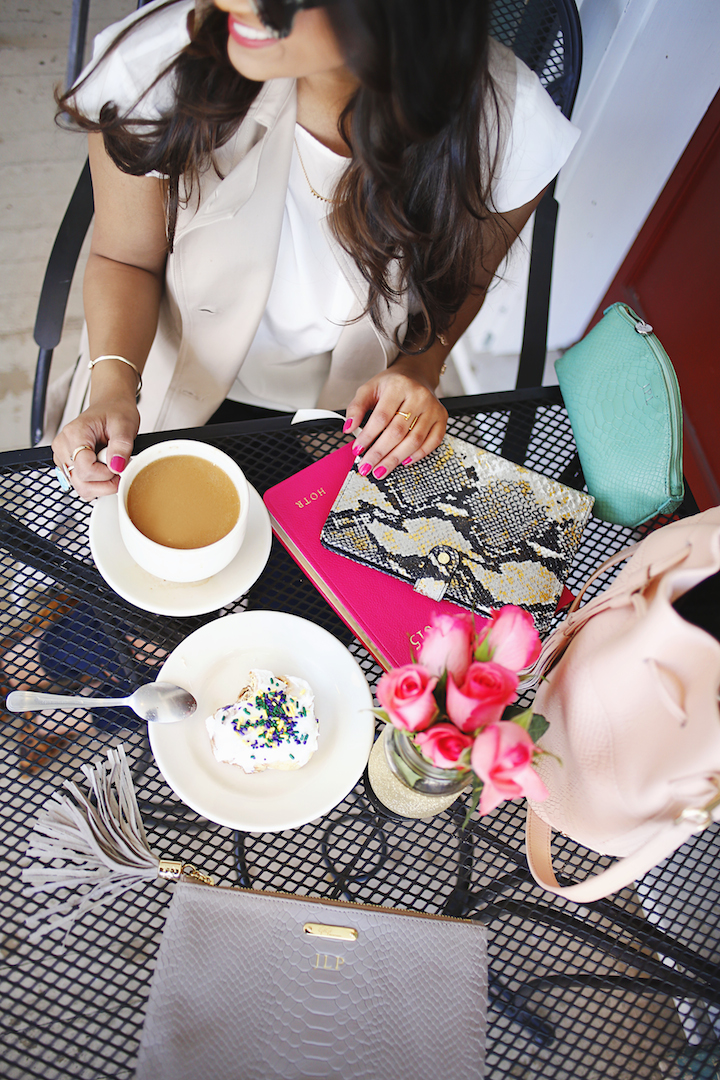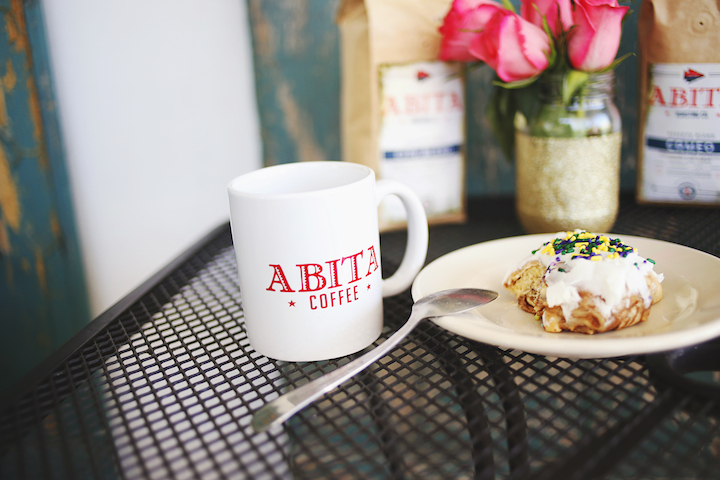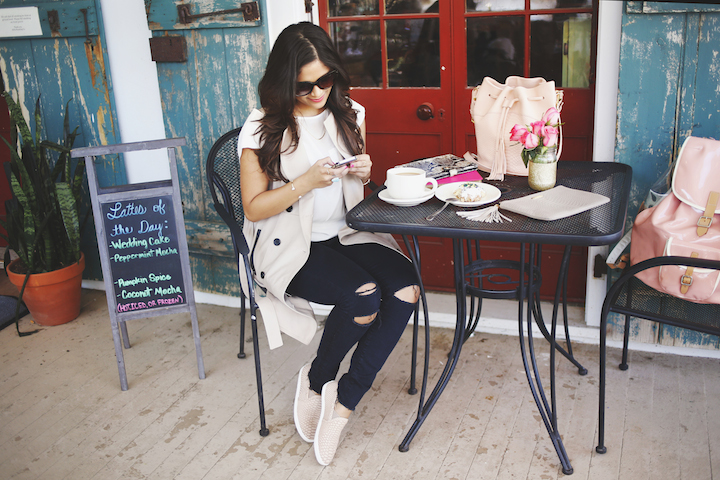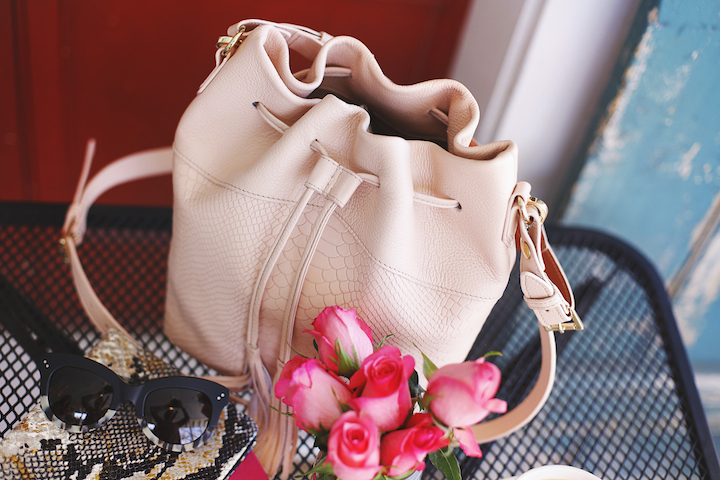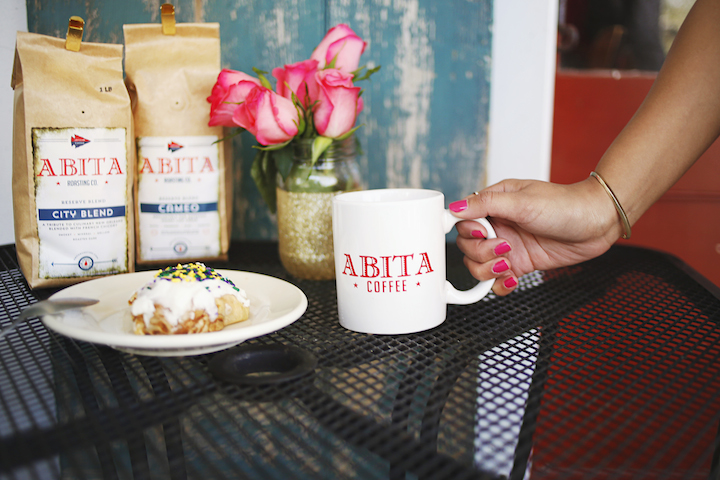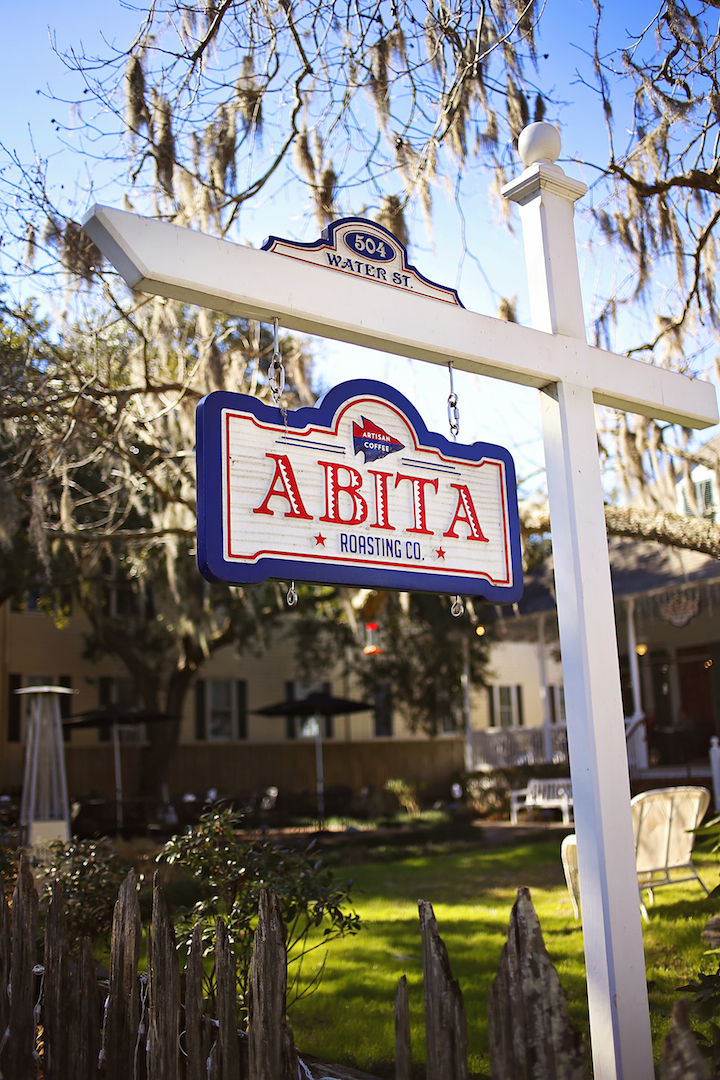 Photos by: Kalea Rodehorst Photography
| Shop This Post |

Outfit: Jenn Bucket Bag in Desert Rose (designed by Haute Off The Rack in collaboration with Gigi New York) | Krewe Du Optic Julia Sunglasses | Similar Sleeveless Trench Coat | J brand Photo Ready Jeans | iPad Case, 2015 Leather Planner & All In One Clutch c/o GiGi New York
Jewelry: Hannah Bracelet, Aussie Ring & Arden Bracelet c/o Kendra Scott
Hi everyone and Happy Friday! Today I'm sharing my favorite local coffee spot in Madisonville, LA, Abita Roasting Co. My boyfriend and I stop there for coffee and breakfast almost every weekend. I love going there on beautiful sunny days so we can enjoy our coffee outside by the river. My favorite part of the coffee house is the chandelier that hangs in the back courtyard or the distressed green shutters against the white wood. Oh, and their own signature coffee blend of course! Make sure to check out the video for more details of the inside here–> Abita Roasting Co
Abita Roasting Co serves full breakfast on the weekends. I always order the plain waffle or the bacon, swiss and tomato croissant with a side of grits–it's my favorite. Every now and then I'll get a mini cinnamon roll or a specialty cupcake with my coffee. I hope you try this place out! They even serve lunch too. I always get the turkey and swiss panini for lunch. Anyway, check it out and I'd love to hear what you think!
Abita Roasting Co. | 504 Water St. Madisonville, LA 70447