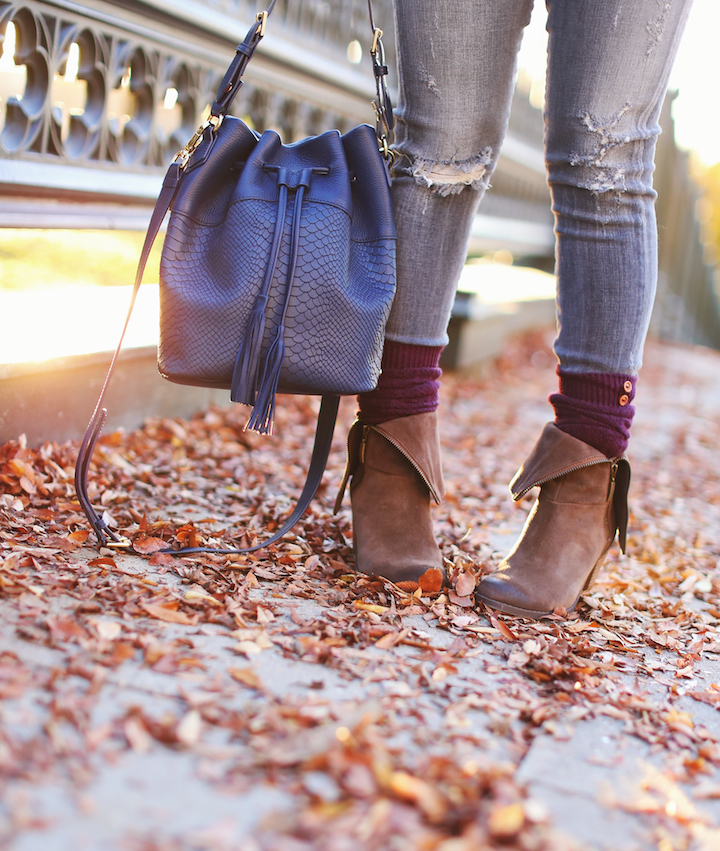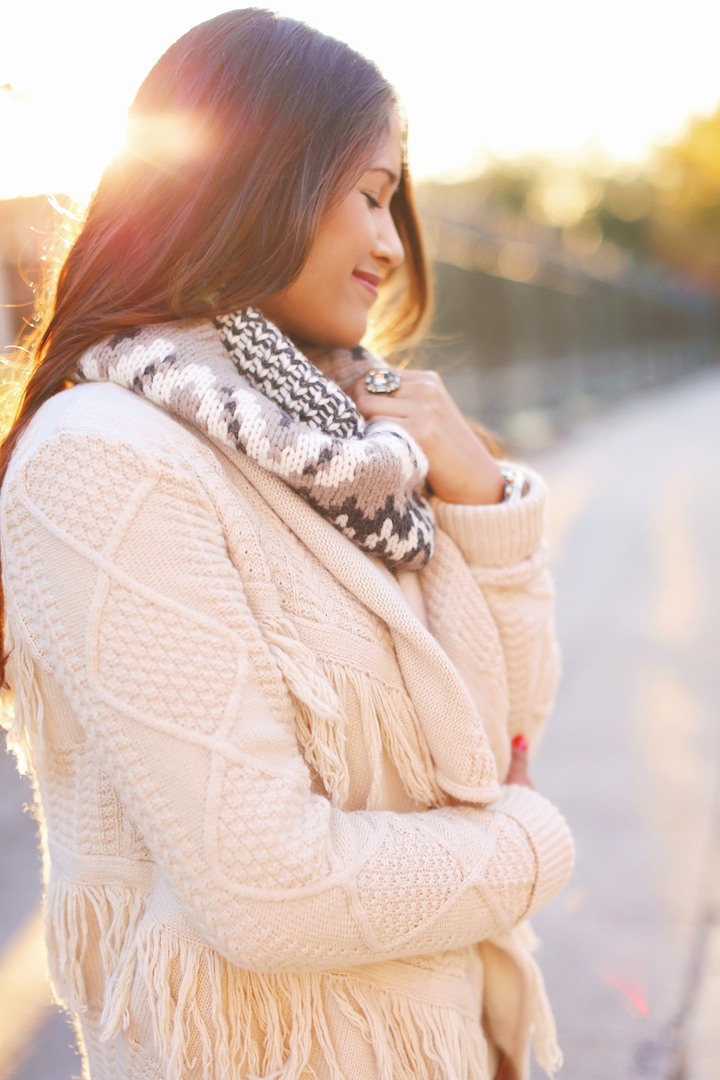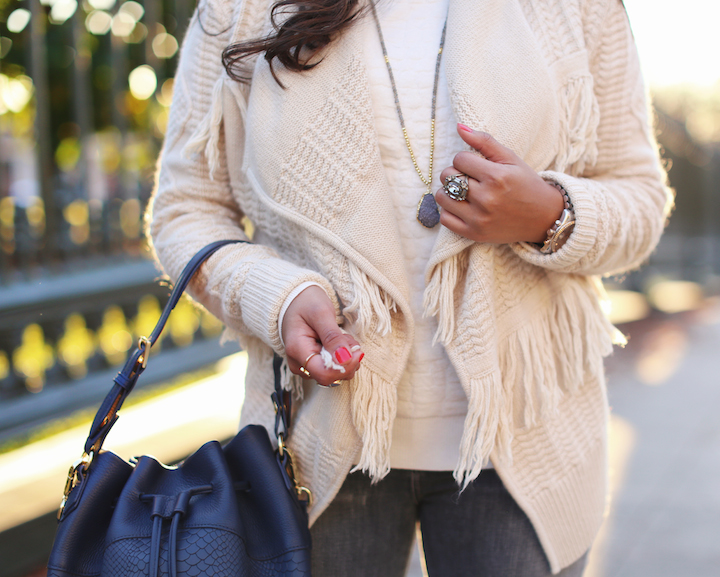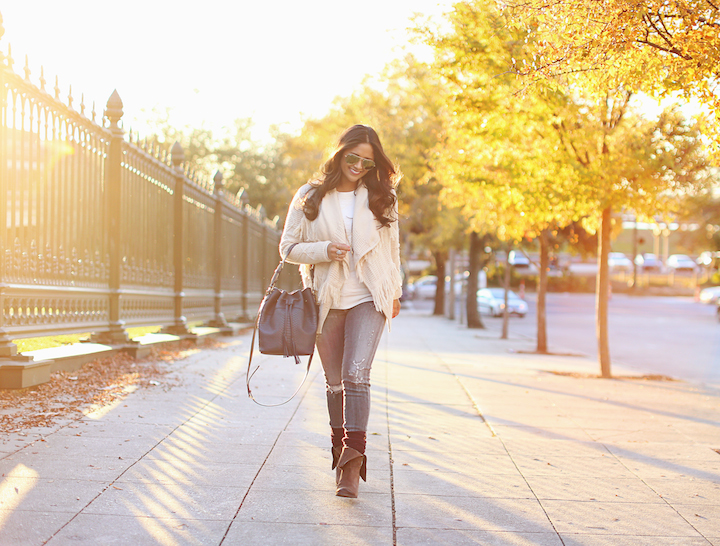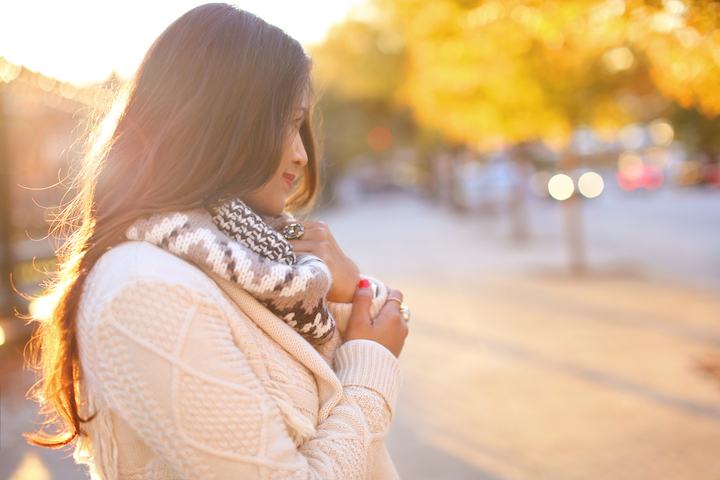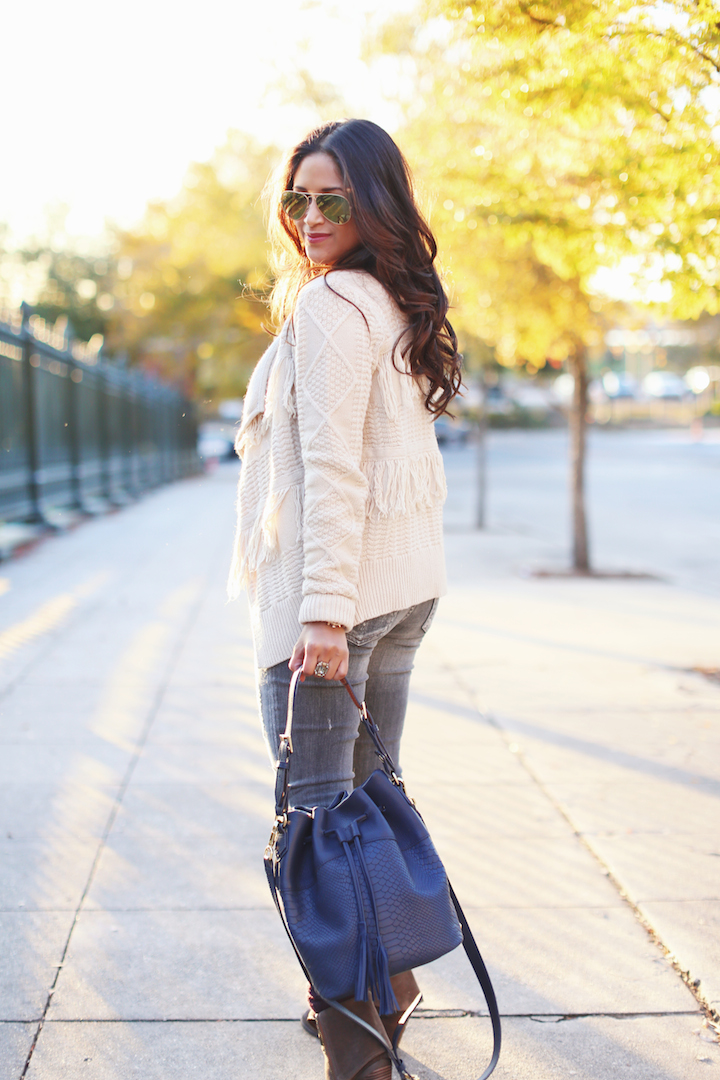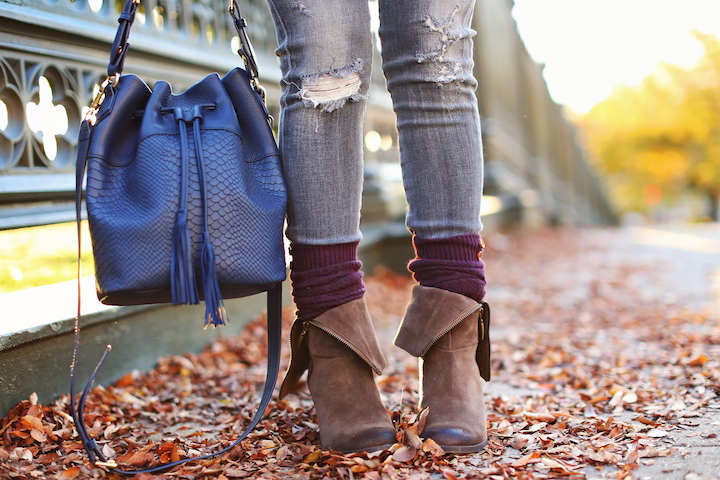 Photos by: Kaela Rodehorst Photography
| Shop This Look |
Outfit: Citizens of Humanity Rocket Skinny Jeans, Cable knit Cardigan & Foldover Boots c/o Amor Boutique in Lafayette, LA (337) 456-1932 | Infinity Scarf c/o Ann Taylor | Textured Sweatshirt | Boot Socks | Jenn Bucket Bag (designed by Haute Off The Rack via Gigi New York) |  Metro Backpack & Chelsea Weekender c/o MZ Wallace (available at Emma's Shoes in Mandeville & Metairie, LA (504) 407-0668)
Jewelry: Druzy Necklace c/o Elizabeth Stone Jewelry (use code: HAUTE20 for 20% OFF your entire purchase)
Good Afternoon readers, I am so excited to share this travel style look from one of the most amazing new boutiques in Lafayette, Louisiana. Yes, I am talking about Amor! In case you aren't from around here, let me fill you in on the whole boutique deal…..Sweet southern customer service and exclusivity is what shopping in Louisiana is all about! Since, there is a lack of department stores here in Louisiana, fashionable women thrive on local boutique shopping. Most boutique owners as well as their employees call all of their customers by name and know exactly how to dress and style them. They even keep track of who bought what and where that customer plans to wear it to in order to do their best to help women avoid wearing the same outfit as someone else to the same event.
Even though Amor is new to town, I know it won't be long before it's named as one of the "hautest" places to shop. I know this because the owners already run two very successful boutiques in Baton Rouge, Love and Eros!  Plus Amor carries all of your/my favorite lines of denim, sweaters, boots and dresses and not to mention that they have top quality customer service!
The sweet girls at Amor helped me pick out this outfit to show you the perfect "home for the holidays" look! Doesn't get much better than a cozy cardigan, distressed denim and ankle boots. Right? It'll take you from traveling all day by car/bus/train/plane/ and then out to get togethers with friends and family tonight. I hope you all have safe travels to wherever you're headed for Thanksgiving!
Amor | 500 Settlers Trace Blvd Ste 4 Lafayette, LA | (337) 456-1932 | @AMORLAFAYETTE