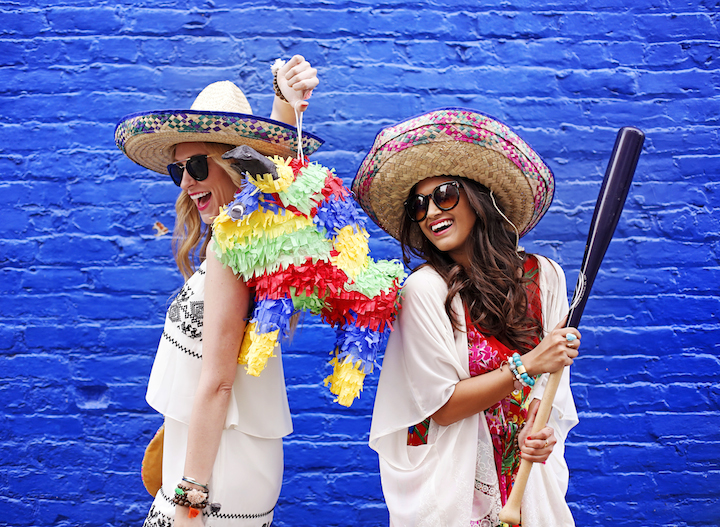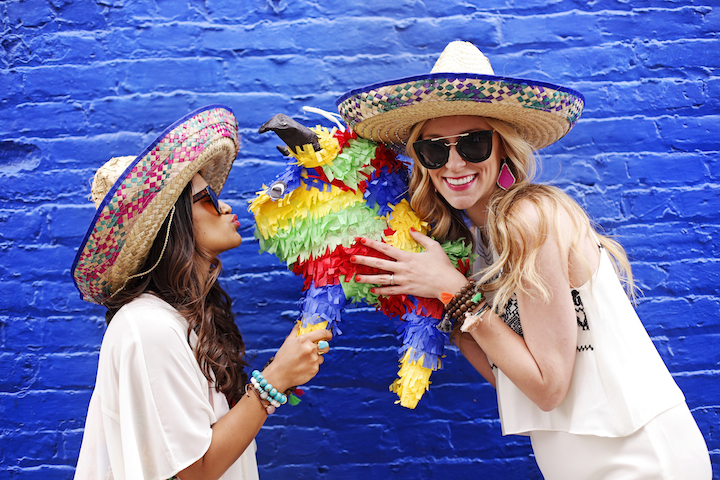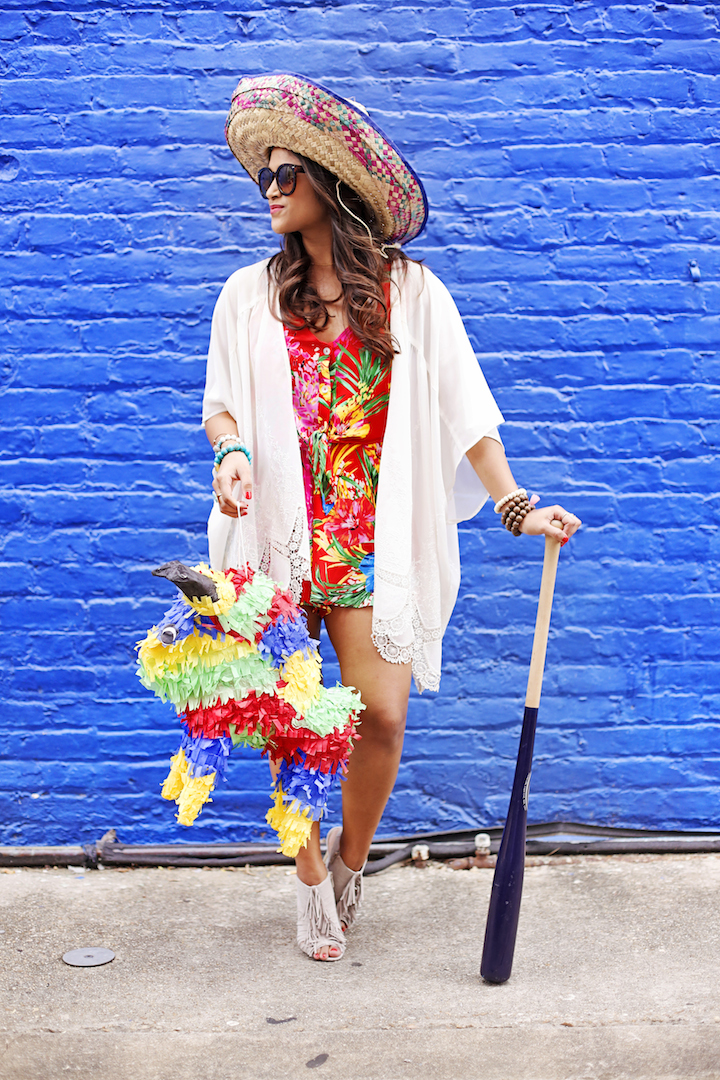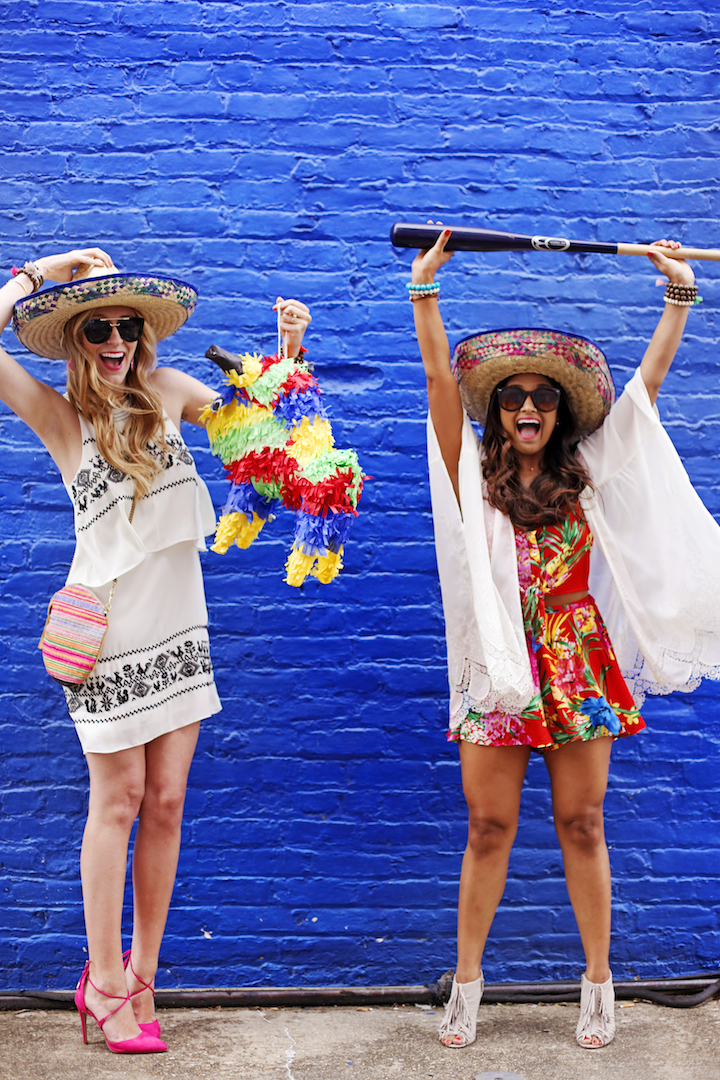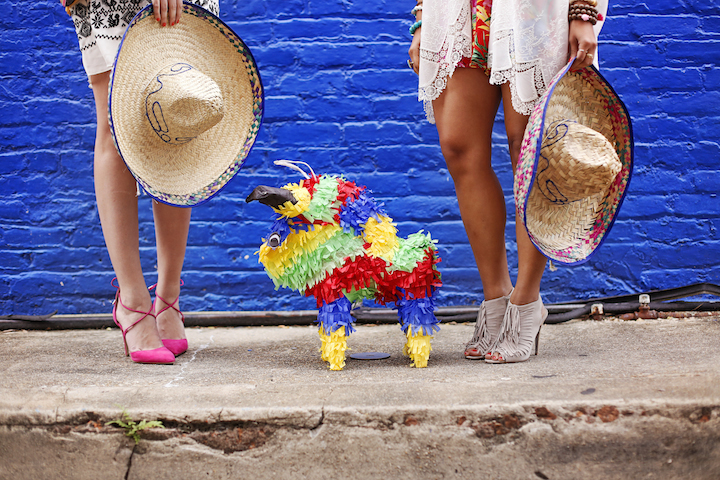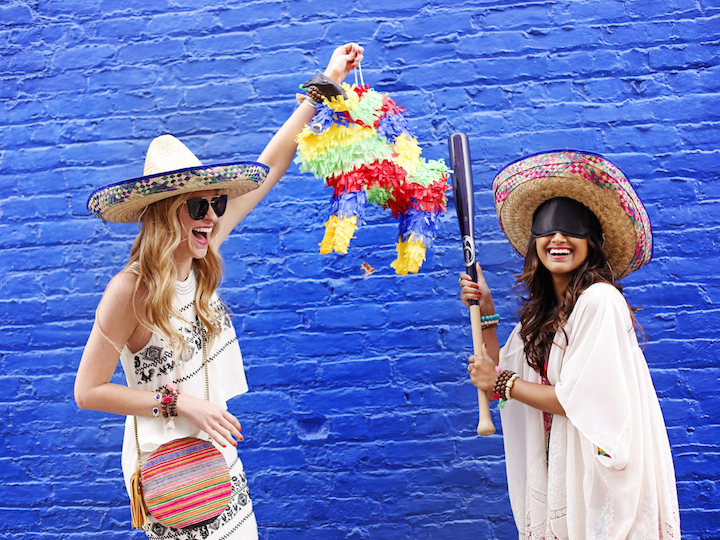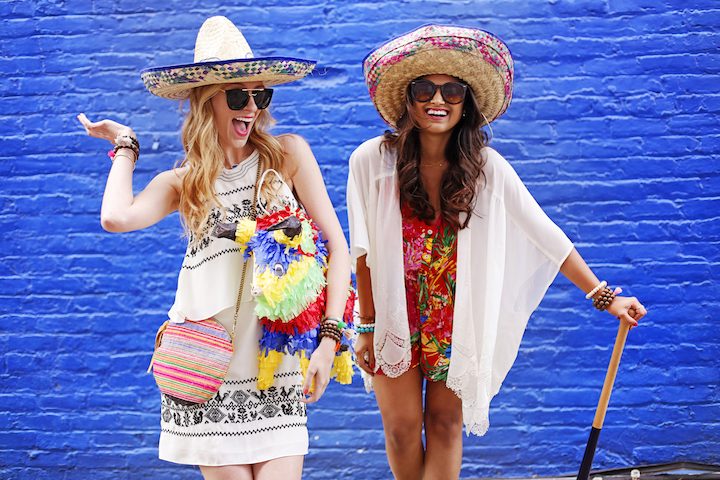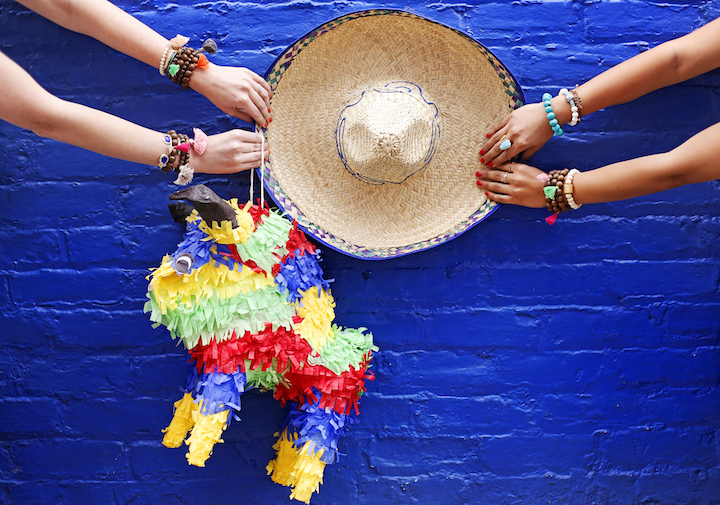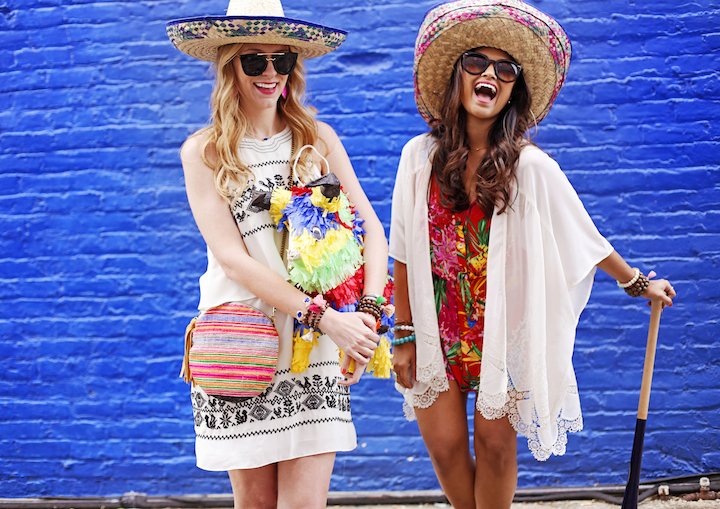 Photos by: Kaela Rodehorst Photography
| Shop Cinco de Mayo Style |

Outfit: Show me Your Mumu Tanya Tie Top | Carlos Swing Shorts | Lace Kimono & Chinese Laundry Lindy Heels c/o Haus 131 (email to order haus131@yahoo.com)
Jewelry: Beaded Tassel Bracelets c/o Dotted Tusk | Ausie Ring c/o Kendra Scott | Rings c/o Gorjana
Head over to A Pinch of Lovely for full details on her outfit and jewelry!
Good Morning readers, Cinco de Mayo is less than a week away and since it's one of our most favorite festive holidays, Krystal of A Pinch of Lovely and I decided to put this fun Cinco de Mayo style post together for you. Don't worry! No piñatas were harmed in the making of these photos minus Krystal's head a few times! Just kidding! It was close when I had the blind fold on though!
Anyway, I plan wearing these festive matching seperates by Show Me Your Mumu for Cinco de Mayo. I'm a huge fan of matching separates, but in the case that you aren't, I have also styled these shorts with a different top, which is coming to the blog soon.
I'm going to end this post here because I'm in the middle of babysitting my one-and-a-half-year-old "fairy" God child and she's currently trying to feed her baby doll the lunch that she is supposed to be eating herself! This is of course after she fed my purse an entire bag of goldfish when I wasn't looking. Please excuse me while I go empty out my gold fish filled handbag and scrape all of the turkey off all of the baby dolls' faces.